This Foley Tech Tip, one of a series that we publish, discusses methods we have developed in our remanufacturing center for saving worn Deutz, Continental, and Wisconsin engine block castings. These methods include sleeving and judicious boring. Your comments are welcome.
Deutz 1011/2011 Series Engines
As we note in later Tech Tips (see 
Tech Tip #125: 

Deutz

 Diesel and Ford Industrial Engine Timing Belts: How to Avoid a Big Problem
, 
Tech Tip #144: 

Deutz

 1011 and 2011 Timing Belt Tension
, 
Tech Tip #149: 

Deutz

 Timing Belt Damage: Rocker Tower Bolts
, 
Tech Tip #156: 

Deutz

 1011 & 

Deutz

 

1011F

 Diesel Piston to Wall Clearance
, and 
Tech Tip #168: 

Deutz

 1011 and 2011 Timing Belt Change Intervals; What Does

AAMCO

 Say?
 for example) the 
Deutz
 1011/2011 series engines have had their share of problems. Timing belts break, piston walls get scored, etc.
The vast majority of 
Deutz
 1011 and 
Deutz
 2011 engines leave Germany without sleeves or liners. Because of this, we help 
Deutz
 1011 and 2011 engine owners with worn or scored cylinders with overhaul parts kits that have oversize pistons in .020" (.50mm). If your 
Deutz
 1011/2011 is worn beyond that we can supply you with liner kits (pistons, piston rings, and liners) which bring everything back to 
Deutz
 OEM standard. Take your pick in your engine kit: we can give you either oversize pistons or new liners for the same price. Either way, we can help you save your 
Deutz
 1011 or 
Deutz
 2011 block.
Continental
The Continental flathead industrial engine powers literally hundreds of thousands of industrial machines including forklifts, welders and air compressors. But because this time tested workhorse is no longer in production, saving marginal block castings during the rebuild process is very important.
CONTINENTAL 

F245

 SERIES
Over the years the factory has steadily increased the displacement of this six cylinder Continental engine from 209 cubic inches to 245 cubic inches. They have done this by enlarging the bore. As a result, the cylinder walls are now quite thin and prone to cracking and porosity. This allows coolant to mix with, and dilute, the engine oil supply. While 
magnafluxing
 will reveal cracks, few 
rebuilders
 are able to pressure test and sonic test these blocks for porosity. As a result problems occur even after a thorough rebuild.
Several solutions have been tried without much success. These include 
sleeving
 a worn 
F245
 back to its standard bore, pinning or stitching the cracked area (usually it extends into a valve seat), and circulating plastic sealant through the block. We believe a better way is simply to sleeve the six cylinder 
F245
 engine back to the 
F227
 Continental standard bore specifications. In our remanufacturing center, we use a 1/8" wall sleeve (
Nylen
pn
SL107
) with a 3.503"OD. We then install 
F227
 Continental pistons and rings. The result is a much stronger block with no significant loss of power (
76hp
 for the 
F245
 at 
2400rpm
 vs. 
72hp
for the 
F227
).
CONTINENTAL F135, F209, AND F218 SERIES
The four cylinder 
F135
, six cylinder 
F209
 and the 
F218
 Continental series blocks also are problematical, but not because of porosity or cracking. The replacement pistons are simply not available for these older engines.
To solve the problem of a lack of pistons, we simply machine these blocks to a current Continental bore size. That is, we bore the 
F135
 to an 
F163
 standard bore and the 
F209
 or 
F218
 to an 
F227
 standard bore. Fortunately, these castings were designed in an earlier age, before CAD ˜ CAM. As a result, the blocks are very beefy with thick cylinder walls.
Wisconsin V4 Series
The final flathead engine that this Tech Tip discusses is the Wisconsin 
V4
 Series. These hardy air-cooled engines have been in production for years and are frequently rebuilt. The problem is the factory offers only slightly oversize pistons. Usually the block is worn beyond these limits. One alternative is to purchase new cylinders (called jugs) for roughly $750.00 each. A better idea is to simply sleeve the block back to standard bore. Yes, a purist could argue against putting cast iron repair sleeves into an aluminum block (because of the different metal's coefficients of expansion) however, we have successfully placed cast iron sleeves into aluminum blocks without any problems since we remanufactured Chevrolet Vega engines in the 1960's. 
Sleeving
 these blocks is far superior (and more economical) than buying $1500 worth of new jugs.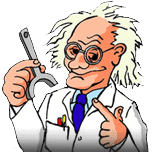 Written by Dr. Diesel
Knowledge is power. Power to build ties to engine users. To build a relationship with our customers, we share with you our 105 years of knowledge in many ways. We have this special section called "Ask Dr. Diesel™" where you can pose questions about engines, transmissions, industrial hand clutches, exhaust scrubbers, etc.