This Dr. Diesel™ Tech Tip, #168, is one in a series that we publish for people who run industrial engines.  In contrast to most of our other Dr. Diesel™ Tech Tips, this one is aimed more at people who are responsible for the maintenance of industrial engines, in this case Deutz 1011 and 2011, and less at people who do the actual turning of wrenches. In other words, it is less a "How To" and more of a "Why and When to Do It".
Timing Gears vs Belts
Unlike the vast majority of industrial engines, the Deutz 1011 and Deutz 2011 series engines use a rubber timing belt to link the crankshaft with the camshaft.  This is very unusual. Even the lowly Ford 300 gas engine when configured as the Ford Industrial Engine Model CSG649i engine uses heavy cast iron timing gears. Why Deutz, "The Engine Company", chose to use a timing belt is puzzling.  Sure it's cheaper and quieter, but when it rots and fails, it isn't fun.
A broken belt will result in expensive noises, unexpected down time and possibly put careers at risk. ("Gee, Boss, I know we've got a paving crew standing around watching the mechanics pull the head off to check for damage. But nobody told me that the timing belt on the Deutz needed to be changed before we sent the roller out.")
The Story Gets Worse
Not only does Deutz equip the 1011 and 2011 Series with a timing belt, the Deutz 1011 and 2011 diesel engine is also what is called an interference fit engine. This means that there is a very close tolerance between the top of the piston and the bottom of the valves. Because there isn't any slack between the internal rotating components, when an old belt breaks, the pistons will hit the valves, damaging them and possibly also damaging the cylinder head casting. (See CarScope Auto Repair and Diagnostics for more on interference fit engines and timing belt changes.)
Timing Belt Change Interval
We strongly recommend that people who own a Deutz 1011 or 2011 diesel engine change the rubber timing belt every 1000 hours of operation. In terms of a passenger car, this would be roughly at 60,000 mile intervals. Failure to do so can result in a damaged Deutz 1011 or Deutz 2011 cylinder head and expensive down time.  What does the old AAMCO transmission ad say? Pay us now, or pay us later?
The Right Tools
Changing the belt isn't difficult. See for example our Dr. Diesel™ Tech Tips like Tech Tip #125: Deutz Diesel and Ford Industrial Engine Timing Belts: How to Avoid a Big Problem, Tech Tip #144: Deutz 1011 and 2011 Timing Belt Tension, and Tech Tip #149: Deutz Timing Belt Damage: Rocker Tower Bolts. But you have to have the right tools. We've put together a Foley Deutz 1011/2011 Timing Belt Kit  that includes a new timing belt, a timing belt tensioner pulley, a pair of timing pins to lock the engine in place so you don't change its 'time', and  a nice OTC timing belt tension gauge. Naturally, both the set of pins and the gauge can be re-used.
Because we don't want to benefit from someone else's misfortunes, we've intentionally kept the price of this timing belt kit low.  As of Spring 2014, we offer this kit for just $449. This is an attractive price. Deutz charges over $800 alone just for their belt tension gauge which carries aDeutz part number of 301095. Because the kits are different, please advise if you have a Deutz1011 or a Deutz 2011 when you call to order.
If you are working on an engine whose timing belt has failed, you should also change the rocker tower bolts. These are torque-to-yield bolts that will have stretched when the belt broke. They are very inexpensive to replace (roughly $5 per bolt with two used per cylinder) and cheap insurance going forward.
How to Find Your Deutz 1011 or 2011 Serial Number
Want to order a belt kit from us but you're not sure if you have a Deutz 1011 or 2011 engine? We've out together a YouTube video on How to Find Your Deutz 1011/2011 Serial Number. (Just click on the link to see the YouTube video.) If you call us with that number when you order your belt kit, we can unscramble it for you.
We've Got You Covered
We've got you covered though if you don't catch the belt in time. Not only do we stock Deutz 1011 and Deutz 2011 intake and exhaust valves, we also have remanufactured Deutz 1011 and 2011 cylinder heads in stock and ready to go. One of our remanufactured heads will get you back up and running very quickly.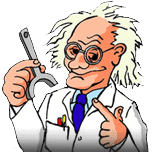 Written by Dr. Diesel
Knowledge is power. Power to build ties to engine users. To build a relationship with our customers, we share with you our 105 years of knowledge in many ways. We have this special section called "Ask Dr. Diesel™" where you can pose questions about engines, transmissions, industrial hand clutches, exhaust scrubbers, etc.