Another Great Tip When Installing A Belt on a 1011 and 2011 Deutz Diesel Engine
As we've outlined earlier in Tech Tip #125: Deutz Diesel and Ford Industrial Timing Belts: All You Need to Know About Deutz and Ford Timing Belts, it is very important to change the timing belt on the Model 1011, 1011F, 2011, and 2011 Deutz engines.  Because this is an interference fit engine, if the Deutz timing belt breaks, the  pistons will hit the heads and expensive noises will result.
It is also important to establish the correct belt tension.   If the  belt is too loose, the engine will jump time. If the belt is too tight, it will destroy the oil pump bearings.  Either way the  engine will fail.
In other words, if the crank pulley and cam pulley do not line up with the notches in the belt with the belt under tension, the engine will jump time.   If the notches don't line up, do not rotate the crank or camshaft.  Rather, loosen the cam pulley and slightly rotate it to line up with the notches.  Then, referring to the Service Manual, retighten it.
How to Establish the Correct Belt Tension on a Deutz 1011/1011F/2011
Deutz offers a belt tension gauge, part number 301 095 for $844.  We have come up with a better gauge made by OTC for less than a third the price of the factory gauge.  Here is how to use our OTC gauge on your Deutz 1011 or 2011.
Secure the new timing belt, pulleys and belt tensioner in place.
Put a small amount of force on the belt tensioner and then secure it.
This will give you a good starting point.
Then place the timing belt gauge between the oil pump pulley and the camshaft pulley with the gauge facing the Deutz engine bellhousing.  The correct setting will be right at the starting point in the green area of the gauge.
Adjust the belt tension as necessary.
Then with the timing pins and belt gauge removed, rotate the engine two full revolutions or 720 degrees.  Check the belt tension again.
If the tension is not correct, the engine must be re-timed and belt procedure started at Step 1.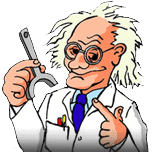 Written by Dr. Diesel
Knowledge is power. Power to build ties to engine users. To build a relationship with our customers, we share with you our 105 years of knowledge in many ways. We have this special section called "Ask Dr. Diesel™" where you can pose questions about engines, transmissions, industrial hand clutches, exhaust scrubbers, etc.