Lately, we have been fielding questions about Twin Disc shaft length. Did the replacement Twin Disc, Stein Clutch, or AutoClutch HD1300D PTO you just bought come with an overly-long output shaft?
We've noticed that because of supply chain shortages, some people who need a new power takeoff clutch are buying whatever they can get their hands on. Sometimes they wind up with an output shaft that is too long. But not to worry. If your shaft is too long, just break out your Sawzall and cut it down in length. End of story.
We hope this Dr. Diesel™ Tech Tip is helpful. It is one in a series we publish for engine professionals like you. For more information on power takeoff maintenance check out some of our other Tech Tips.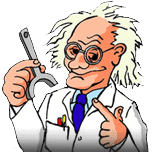 Written by Dr. Diesel
Knowledge is power. Power to build ties to engine users. To build a relationship with our customers, we share with you our 105 years of knowledge in many ways. We have this special section called "Ask Dr. Diesel™" where you can pose questions about engines, transmissions, industrial hand clutches, exhaust scrubbers, etc.