This tech tip shows an easy way to find the piston to wall clearance on a Deutz 1011F engine. It is one of number of tech tips we publish for the diesel engine community that focuses on Deutz diesel engines including
Our Foley Hytork engine overhaul kits are very, very complete. Many customers tell us that they are the most complete engine kits on the market. For the Deutz 1011F engine family we offer the kits with either oversize pistons (.020 over) or complete liner kits with pistons, piston rings and liners in order to bring a Deutz diesel with bores worn past .020 back to standard.
Today one of our customers called seeking the Deutz factory spec for the piston to wall clearance on a Deutz BF4L1011F engine. He had already received his Foley Hytork kit with the oversize pistons but he called us because his machinist asked him to call us for that spec so the machinist could hone the block for it. Someone here suggested none too kindly that he should read the Deutz Manual. He said that he had RTFM but it didn't give that spec. We carefully checked the Deutz Manual and couldn't find it either.
We were stumped. Then we realized that Deutz, "the engine company", had already anticipated this. The suggested piston to wall clearance is stamped on the top of the new oversize piston!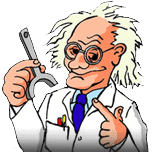 Written by Dr. Diesel
Knowledge is power. Power to build ties to engine users. To build a relationship with our customers, we share with you our 105 years of knowledge in many ways. We have this special section called "Ask Dr. Diesel™" where you can pose questions about engines, transmissions, industrial hand clutches, exhaust scrubbers, etc.