Helpful tip on how to bleed your fuel system
This Tech Tip is a follow up to Tech Tip #58, Bleeding Lucas, Stanadyne, and Diesel Kiki Fuel Systems and is one of our continuing series of Tech Tips. We suggest that you first read Tech Tip #29, Frozen Distributor? and then for really difficult situations, use some of the techniques discussed below. As with Tech Tip #58 what follows focuses on Perkins, Deutz, John Deere, and Cummins fuel systems but will have use in bleeding most any high-pressure diesel fuel injection system.
Don't Kill the Starter Motor. The usual Lucas, Iskra or Delco starter motor as used on a Perkins or Duetz diesel is designed to run for only 30 seconds at a time. While 30 seconds of cranking may seem too short, it is quite a long time when actually doing it. Then rest it for two minutes to avoid overheating. It would be a shame to ruin a starter motor over a temporarily air-locked fuel system.
Don't Kill the Battery. Like starter motors, starting batteries can be quickly discharged. Maybe even beyond recovery. Don't ruin the battery as you bleed the system. If your battery is weak and you are charging the battery as you bleed the fuel system, do it carefully. Avoid a battery explosion by "jumping" the battery correctly. The price of gel cells batteries is going down but they are still expensive. We use Optima gel cell deep cycle batteries in all of our field service trucks because they resist vibration and can be recharged up to 150 times after total discharge. Given the total life cycle cost of a battery, our people think that gel cells are a no-brainer. Accordingly, we have them in stock and ready to ship to customers.
Outboard Primer Ball. For really severe cases where you have fuel up to but not through the injection pump, you can use an the primer ball from an outboard engine. Put the suction end on a fuel outlet of the injection pump and use the primer ball to suck fuel through out of the pump while turning over the engine.
Outboard Primer Balls, Part Two. Another use of an outboard engine's primer ball (you didn't think that Uncle Olaf's primer ball from his old Johnson 140 should be thrown away, did you?) is to use it to remove water from your water separator. Simply hook up the suction line to the barb on the bottom of the water separator and squeeze the ball. The benefit of doing it this way is that you don't have to remove the top cover of the water separator and let air into your system. Remember, keeping fuel in and water and air out is the name of the game.
Power Bleeding. Again, for severe cases, crack one line and then turn over the engine getting it to run. Let run for about 20 seconds with a line open at the injector. When this line squirts a steady stream of fuel, close the line. Caution: be careful where the diesel fuel lands and avoid starting a fire on a hot engine block. Yes, the engine will sound like the hammers of hell while doing this but this gets the job done.
Close the Cooling System. For marine applications, close the sea cock to prevent water from getting into the water cooled exhaust. This will prevent water from entering into the engine via the exhaust manifold and causing hydrolock. Don't worry about running the engine without water. You'll be cranking it over at low speeds and will have time to open up the sea cocks once the system is bled and the engine running.
Cautions. We recommend that you have a fire extinguisher handy, never, ever hold a fuel injector aimed at your skin (with pressures exceeding 2000 pounds per square inch you could easily pierce your skin and get diesel fuel into a vein), remove your nice new Vineyard Vines tie before you work on the engine, and don't leave greasy rags in the engine compartment.
If you are still having problems, call our Service Department and they can walk you through this process and get a Workshop Manual right out to you. If you are in a hurry we can Next Day Air you remanufactured exchange Perkins, Deere, Deutz and Cummins, fuel injection pumps and injectors. If you would like, we can always pick up your pump and injectors with a UPS Call Tag to service them. Foley is different: we're a 96-year-old, three-generation family firm that wants to help!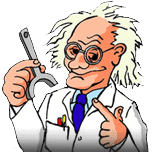 Written by Dr. Diesel
Knowledge is power. Power to build ties to engine users. To build a relationship with our customers, we share with you our 105 years of knowledge in many ways. We have this special section called "Ask Dr. Diesel™" where you can pose questions about engines, transmissions, industrial hand clutches, exhaust scrubbers, etc.