Foley Engines offers our customers both new complete Twin Disc, Rockford and WPT power takeoff assemblies as well as clutch packs. We stock them heavily and ship them daily across the US.  We've found that sometimes people need a little help in deciding whether to buy a complete Power Take Off Clutch replacement or simply a clutch pack. 
This Tech Tip shows you the pros and cons of buying a Clutch Pack versus a complete PTO.   Here are some things to consider as you evaluate the best way to get your Twin Disc or WPT power takeoff clutch up and running and back in service.  We hope that it is helpful to you in making an informed decision.
Here are six things to keep in mind when making the decision to buy either a complete replacement PTO or a clutch pack.
---
Complete PTO or Clutch Pack
     1. Cost
Cost is always important; both the initial cost as well as the final, total cost. If you buy a clutch pack it is usually only 60% of the cost of a complete PTO, but not always, and it can get a little complicated if you need a drive ring or other parts.
     2. How do they differ?
What's the difference between a PTO and a clutch pack?   A new PTO includes the housing, the clutch pack inside the housing, the main and cross shafts, the handle plus the pilot bearing, main bearings, and the drive ring that bolts to the flywheel.  In other words, with a complete PTO it bolts directly to the engine and no assembly is required.  It installs easily and gets you back up and running quickly.
A clutch pack on the other hand is composed of the "guts" of a PTO.  It includes the clutch discs, the release bearing (often called the bronze collar), the cast iron backing plates, linkage, etc.   In other words, the clutch pack is the assembly within the PTO housing and includes all the moving parts.  The clutch pack is pressed on to the main shaft after you remove the old clutch pack.
     3. Shipping Costs and Weight
Clutch packs weigh less than PTOs and can usually ship by UPS. In most cases, it can ship the same day that you order. Complete power takeoffs usually have to be shipped by truck freight which costs more than UPS and is often slower. (Although not in New England: we're getting good overnight delivery on complete PTOs to most points in New England for roughly $150.)
     4. Main Shafts, Drive Rings, Main and Pilot Bearings, and Grease Hoses
You know that it's the bottom line that counts; not only the initial cost but the total cost. While a clutch pack it is roughly 60% of the cost of a complete unit, it doesn't include the main shaft, the drive ring that mounts to the flywheel, the pilot bearing that goes in the flywheel, the main bearings, nor a grease hose. Can
you re-use your old main shaft or is it worn with some grooves in it?  How about the drive ring on the flywheel?  Is it still serviceable or are there teeth missing?  Is your grease hose nasty and torn? These are all important questions to ask yourself when deciding which option the best choice for you.
     5. Installation
Are you able to take time away from your business and also the manpower to wrestle the old clutch pack off the shaft, inspect the main shaft, and install the new clutch pack on to the shaft and then order parts as required?
     6. Downtime
How long do you plan on keeping the machine?  Do you have skilled mechanics that can nurse a power take off clutch along?  Do you have back-up machines?
The chart below summarizes the above points and should be helpful in making a decision.
We take the mystery out of buying a PTO. The chart displayed below will help you make an informed decision: Clutch Pack or Complete Unit.
We hope that these 6 points will be helpful to you in deciding which way to go, clutch pack or complete PTO.  We stock them both and have them ready for same day shipment.  We sell as many clutch packs as we do complete power takeoffs. We are only interested in getting you back up and running quickly. Not steering you into one alternative or another.
For more information on power takeoff and clutch pack maintenance check out some of our earlier Tech Tips like:
Tech Tip #73: 3 Ways to Make Your Twin Disc or Rockford Power Takeoff Last Longer
Tech Tip #113: Prolonging the Life of Your Twin Disc or Rockford PTO
Tech Tip #187: Notes on Installing Twin Disc/Rockford Power Takeoffs
Tech Tip #205: Twin Disc or Rockford Not lasting as Long as it should? Here's an Easy Fix
Tech Tip #206: Twin Disc and Rockford PTO Lubrication: How Often and How Much should I Lubricate my Power Takeoff?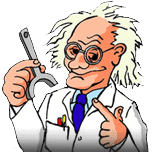 Written by Dr. Diesel
Knowledge is power. Power to build ties to engine users. To build a relationship with our customers, we share with you our 105 years of knowledge in many ways. We have this special section called "Ask Dr. Diesel™" where you can pose questions about engines, transmissions, industrial hand clutches, exhaust scrubbers, etc.