IMPORTANT
When installing a new or re-manufactured Twin Disc® / Rockford power takeoff always change the pilot bearing (see Tech Tip #67, Installing a Rockford and Twin Disc Power Takeoff: How to remove a troublesome pilot bearing; Tech Tip #95, Installing a Rockford and Twin Disc Power Takeoff: Removing a troublesome pilot bearing, Part Two; Tech Tip #113, Prolonging the life of your Rockford and Twin Disc Power Takeoff).
After installing the PTO, you should check to ensure you have proper endplay, the clutch is properly adjusted and lubricated per the operator's manual before starting the unit.
After installation use a soft hammer and rap the end of the output shaft to unload any pressure on the bearings.
Using high-grade lithium based grease, lubricate according to the following guidelines:
Rockford and Twin
Disc

Maintenance

Daily: brass throw out collar

Every One Hundred Hours: main bearings and unsealed pilot bearings
Manufacturers names, symbols and numbers are for reference purposes only and do not imply manufacturing origin.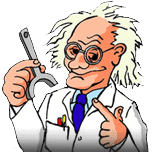 Written by Dr. Diesel
Knowledge is power. Power to build ties to engine users. To build a relationship with our customers, we share with you our 105 years of knowledge in many ways. We have this special section called "Ask Dr. Diesel™" where you can pose questions about engines, transmissions, industrial hand clutches, exhaust scrubbers, etc.