Guide on installing a Rockford/Twin Disc Power Take-off
This Tech Tip is one in a series of handy tips we publish for engine professionals. We think that tech support is important and take seriously the idea that we should share our knowledge with the engine/drive train community to advance the field. Your comments are welcome. Please email them to our Dr Diesel at DrDiesel@FoleyEngines.com.
This Tech Tip is about Twin Disc® and Rockford over-center power takeoffs. It adds to the ideas advanced in
In a Tech Tip #67,  Installing a Rockford/Twin Disc Power Takeoff: Removing a Troublesome Pilot Bearing, we presented a new technique for removing troublesome pilot bearings. Removing the old pilot bearing is important because if you are going through the trouble of rebuilding or exchanging your Twin Disc or Rockford PTO you should install a new pilot bearing. Our Dr Diesel says that installing a new Twin Disc or Rockford power takeoff without changing the pilot bearing is like wearing an old tie with gravy stains on it with a new suit. The technique we presented in Tech Tip #67,  Installing a Rockford/Twin Disc Power Takeoff: Removing a Troublesome Pilot Bearing,  was to essentially pack the ID of the old pilot bearing with grease and then drive a wooden dowel into the bearing to try to pop it out. While this idea works, it doesn't always work. Here is a better idea.
Springer Tool in Riverton, WY has come up with an innovative tool that looks very promising. Their Pilot Bushing Removal Tool was developed to work on Jeeps but in our opinion will work equally well on Rockford and Twin Disc pilot bearings. The tool is simple: you insert a hollow rod with small fish hook-like barbs on the end into the pilot bearing/bushing. When it bottoms out at the far end the small barbs on the tip of the rod which were compressed on the way into the bearing will snap open and grab the back side of the bearing. Taking the bolt they supply with the kit, thread it in through the hollow rod until it bottoms out on the crankshaft. At that point as you tighten the bolt the pilot bearing will pop out! List price on this tool is under $25 and you can buy one direct from the manufacturer.
Twin Disc or Rockford PTO. We stock Workshop Manuals, both new and factory remanufactured power take offs as well as clutch packs and all other service parts for PTOs. We also offer free pick-up on service work. Maybe you're having adverse weather like the USAF base in the middle of a blizzard with some inbound B1s? See Tech Tip #93; Twin Disc and Rockford Power Takeoffs: How to Order. We will do whatever it takes to keep your airport runway snow blower , tree chipper, or other industrial machine up and running. Foley is different: we're a 93 year old, three generation family firm that wants to help!
Manufacturers names, symbols and numbers are for reference purposes only and do not imply manufacturing origin.
—————————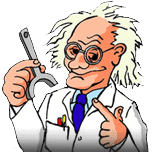 Written by Dr. Diesel
Knowledge is power. Power to build ties to engine users. To build a relationship with our customers, we share with you our 105 years of knowledge in many ways. We have this special section called "Ask Dr. Diesel™" where you can pose questions about engines, transmissions, industrial hand clutches, exhaust scrubbers, etc.