Keeping your Rockford or Twin Disc® over center clutch in good operating condition is easy if you know these guidelines. This Foley Tech Tip will show you how to check your clutch for adjustment, how to adjust it, and how to keep it lubricated.
When to Adjust Your Twin Disc or Rockford PTO
The key to maintaining your clutch is knowing when to adjust it. Monitor the force necessary to engage your clutch. If the pressure require to engage it drops 10-15%, your clutch facings are wearing and your Twin Disc/Rockford PTO needs adjustment.
How to Monitor Engagement Force
Recently, Foley field service people have developed an easy method to measure engagement force. We weld a socket on to one end of the cross shaft and use a torque wrench. This technique is so simple that it can be done as part of your daily maintenance. The chart below tells you when it is time to adjust your Twin Disc or Rockford PTO.
| | | |
| --- | --- | --- |
| Clutch Size | Engagement Force | Must Adjust At: |
| 8″ | 65-72 ft. lbs. | 55 ft. lbs. |
| 10″ | 101-108 ft. lbs. | 85 ft. lbs. |
| 11 1/2″ | 108-115 ft. lbs. | 91 ft. lbs. |
How to Adjust Your Clutch
Here are the steps to take: Disengage the clutch, remove the inspection plate and rotate the clutch to gain access to the adjusting ring lock. Then remove the lock bolt and adjustment lock. Rotate the adjusting ring counter clockwise to lighten the clutch. Then adjust to obtain the proper handle engagement force. When done, reposition the locking finger in a slot and tighten the adjustment lock bolt.
Lubricating Your Clutch
Use lithium base #2 grease prior to installation of your PTO. Grease the release bearings (if not sealed), the main bearings (rotate shaft by hand until the grease comes out), and the cross shaft. Once a PTO is installed, follow this schedule below.
Lubrication Schedule
| | |
| --- | --- |
| Bronze Release Bearings | Daily |
| Main Bearings | Every 100 hours |
| PTO Cross Shaft | Every 500 hours |
| Linkage and Levers | Use SAE 30 synthetic every 500 hours |
Finally, don't over grease.  In our experience – and we sell on service more than 300 PTOs a year, over greasing a Twin Disc/Rockford PTO is the leading cause of failure.
Please call us with any questions about your over center or spring loaded PTO. Foley Engines stocks new and remanufactured units, clutch packs, facings and other maintenance parts. If in doubt about your Twin Disc / Rockford PTO, call us. We can pick it up for overhaul or adjustment.  We also buy Twin Disc and Rockford PTO Cores for our PTO remanufacturing program. We take tech support seriously and want to advance the knowledge base in the power transmission field.
Manufacturers names, symbols and numbers are for reference purposes only and do not imply manufacturing origin.
Helpful tips on maintaining your Rockford and Twin Disc Power Takeoff Clutch – Tech Tip #24. Keeping your Rockford or Twin Disc over center clutch in good operating condition is easy if you know these guidelines. This Foley Tech Tip will show you how.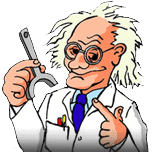 Written by Dr. Diesel
Knowledge is power. Power to build ties to engine users. To build a relationship with our customers, we share with you our 105 years of knowledge in many ways. We have this special section called "Ask Dr. Diesel™" where you can pose questions about engines, transmissions, industrial hand clutches, exhaust scrubbers, etc.