Installation guide for a Rockford/Twin Disc Power Takeoff
This Tech Tip follows on the heels of our popular Tech Tip #48, Maintaining Your Power Take Off.  In this Tech Tip we discuss how to remove a pilot bearing. This is an important topic because whenever you remove a PTO for rebuilding or replacement, you should install a new pilot bearing. The problem is that we find that often the pilot bearing is hard to remove and/or there is risk to the pilot bearing roller, especially on a Ford 300 or Perkins 4236  (see Tech Tip #131 Perkins 4236 Diesel and Ford 300 Pilot Bearing Holder).
Over the years people have used slide hammers, bearing pullers, and cursing. None of these three techniques is infallible. As a result we've come up with a new idea. First remove the Rockford/Twin Disc® PTO. Then pack the now-exposed old pilot bearing with grease. Insert a long wooden dowel of roughly the same OD as the ID of the pilot bearing into the pilot bearing. Whack on the wooden dowel and the grease will squirt out and cause the pilot bearing to come out. No cursing required.
Please call us with any questions. We stock Workshop Manuals for Twin Disc and Rockford power takeoffs and would be happy to ship one to you. Foley is different: we're a 97 year old, three generation family firm that wants to help.
Manufacturers names, symbols and numbers are for reference purposes only and do not imply manufacturing origin.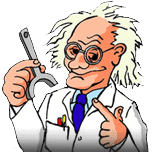 Written by Dr. Diesel
Knowledge is power. Power to build ties to engine users. To build a relationship with our customers, we share with you our 105 years of knowledge in many ways. We have this special section called "Ask Dr. Diesel™" where you can pose questions about engines, transmissions, industrial hand clutches, exhaust scrubbers, etc.