A fair number of people running a Twin Disc or Rockford power takeoff clutch in wood chippers and tub grinders tell us that they aren't getting the life out of their power takeoff clutch that they should. Most of the time the issue is one of too much side-load on the PTO output shaft. This causes the output shaft to twist, overheat, and eventually fail. Sometimes the pilot bearing is deformed and the pilot bearing hole in the flywheel is ruined as well as the PTO.
Excessive side-load on a PTO output shaft can be caused by any number of factors. Maybe the PTO was never spec'd for a side-load and pulley application so it doesn't have a pilot bearing to cradle and support an input shaft. Maybe the owner has installed too many pulleys too tight on his PTOs output shaft. Or, just maybe, the OEM installed undersize pulleys on the output shaft to get more power out of the engine package. In any case, excessive side-load is a common problem with Twin Disc and Rockford PTOs in certain wood chipper applications. But here is a way to minimize it.
In Foley Tech Tip #147: Running a Twin Disc/Rockford PTO? Want It To Last Longer? we discussed a PTO cradle system that a Twin Disc or Rockford owner could fabricate to prevent his PTO from twisting from high side-loads. We showed you a couple of photos of a two piece cradle set up. This Dr. Diesel™ Tech Tip goes a step further. Here we give you specific drawings and dimensions to fabricate a one piece cradle support plate. This one piece cradle should give you better support than the two pieces we presented earlier and the specific dimensions should make it easy for you to weld one up.
Twin Disc Side-Load Support Plate / Foley
PART NO.

PTO MODEL NO.

A

B

C

D

RECOMMENDED BOLT SIZE

QTY

ALL DIMENSIONS MEASURED IN INCHES

FOL326

SP-2140P

10

12

17

24

3/8-16UNC X 1½

4

FOL327

SP-214P

10

12

17

24

3/8-16UNC X 1½

4

SP314

FOL328

IBF-214

16

12

19.5

36

½-13UNC X 1¾

6

IBF-314

SP-218

FOL329

IBF-318

17

16

23

36

¾-10UNC X 2

6

IBF-321

FOL330

SP-318

17

16

23

36

¾-13UNC X 2

6

FOL331

SP-321

17

16

23.5

36

¾-13UNC X 2

6
BOLTS TO BE GRADE 8 / USE ½" STEEL PLATE FOR PART NUMBERS FOL326 FOL327, AND FOL328 / USE ¾" STEEL PLATE FOR PART NUMBERS FOL329 FOL330, AND FOL331
Too busy to fab up a side-load support plate for your Twin Disc? We now stock these cradle support plates and have them ready to ship. Just call us with the model number of your clutch and we can get one out to you in no time. (Before you ask how much a support plate costs, Dr. Diesel™ suggests that you should ask yourself what a failed PTO and a perhaps a ruined flywheel plus a lot of down time is going to cost you.)
Because we believe that Tech Support Matters™ we hope that you have found this Tech Tip on our anti-twist PTO support brackets helpful. We know that using a PTO support plate will extend the life of your PTO and help prevent damage to the pilot bearing hole in your flywheel.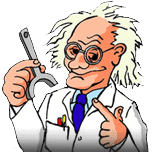 Written by Dr. Diesel
Knowledge is power. Power to build ties to engine users. To build a relationship with our customers, we share with you our 105 years of knowledge in many ways. We have this special section called "Ask Dr. Diesel™" where you can pose questions about engines, transmissions, industrial hand clutches, exhaust scrubbers, etc.