How To identify and order the correct pump
This Tech Tip is one of a series we publish for people who own or work on Perkins, Ford, Continental, Chrysler Industrial, Hercules, Deere and Deutz engines. It focuses on water pumps and gives some handy tips on water pump identification and how to order a water pump.
Perkins Marine and Industrial Engines
Perkins Model 4107-4108 Engines
While these Perkins pumps look very similar, there is difference in shaft diameter. As a result if you purchase a Perkins 4108 pump to install on a Perkins 4107 engine (or vice versa) the pulley can't be pressed on the shaft of the new pump. Even if the correct pump is ordered and received, many people break the rusty pulley in pressing it off the old water pump or in pressing it onto the replacement water pump. Unfortunately, a quirk of Perkins pricing is that a new Perkins 4107/8 water pump pulley costs considerably more than a new water pump and the pumps and pulleys are always sold separately.
To avoid this, Foley Engines has a better idea. We offer Perkins 4107/4108 water pumps as complete ready to install assemblies with a fresh pulley already installed and with the companying gaskets. We do sell Perkins 4107/8 water pumps less the pulley and these make ideal spares in marine applications. You should tuck away though our Tech Tip #9: How To Install a Water Pump Pulley in the box with the spare pump. See also Foley Tech Tip #16, The Perkins 4107/9 Rides Again for more info on this very popular Perkins engine.
Perkins Model 4154 engines
These Perkins engines are no longer in production but when they were, they were produced both in England as well as in Japan. Moreover, a Perkins 4154 engine serial number can be hard to find. This makes ordering parts for a Perkins 4154 difficult. But we can help simplify this for you. When you order a 4154 water pump from Foley, please advise us if your Perkins 4154 water pump has a small snap ring on the end of the shaft and if your cylinder head has glow plugs. We can do the rest.
Perkins Model 4236 engines
Perkins has used many different pumps over the years. These pumps differ in several ways. The early style pumps had only one inlet/outlet and the late style has two. The late style Perkins 4236 water pump can be used if necessary on an early engine if one of the ports is simply shut off with a hose and a clamp. The Perkins 4236 turbo water pump has a much larger hub and can not be interchanged. The Perkins Gas 4236 (yes, Perkins made gas 4236 engine) is also different.
Perkins Model 6354 engines
Perkins has used several different 6354 water pumps over the years. Casting numbers are very helpful in identifying which pump you need. For the Perkins 6354.0 marine engine, Perkins offered a water pump for "reverse rotation" engines. If you are replacing a water pump on a Perkins 6354 marine engine, please advise us if your serial number has a "UX" in the middle. If you do, you have a reverse rotation engine. Regrettably, your pump is no longer available as a new pump from Perkins. But Foley can help. We stock factory remanufactured pumps for Perkins UX type, reverse rotation engines and have them ready to ship.
Ford Industrial Engines
Ford Model 172/192 engines
The Ford 172/192 industrial engines are also known as the Ford RSG428 and RSG431 series. These Ford Industrial 172/192 engines can have cooling problems. As a result , having an up to date cooling system, with the correct water pump, is critical on a Ford 172/192 engine to avoid blowing head gaskets and cracking the engine's cylinder heads. See  Foley Tech Tip #8: The Ford 172/192 Industrial Engine for more info on how to re-torque a Ford 172/192 cylinder head. If your Ford 172/192 industrial engine is propane powered we have a special bulletin that we can send you on how to modify the cylinder head so it runs cooler and hold head gaskets better.
These Ford Model 172/192 industrial engines are found in a variety of applications including Hyster forklifts. As a result main difference in these Ford 172/192 water pumps depends on the application. Because of space constraints, Ford 172/192 engine blocks differ in the water pump hole inlet on the engine block. Some are round and some are elliptical. The water pumps are not interchangeable. Please advise us if the Ford 172/192 you are working on is used in a Hyster Forklift truck or a non-forklift application.
Ford Model 300 engines
The Ford 300 industrial engine is also known as the Ford CSG649 series engine and was produced until very recently. The Ford 300 water pumps can look similar to the ones sold at an auto parts store. Unfortunately, they do differ with at least three variations depending on the length of the housing. Please provide us with the alpha numeric, water pump casting number when ordering a Ford 300 industrial water pump. Be especially careful with the removal and re-installation of the Ford 300 water pump. Ford 300 industrial engines use different length water pump bolts. Some "mechanics", certainly never our customers though, casually take off the old water pump and throw the old bolts down on the shop floor. (Maybe they do this at home, too?) They then install the new Ford 300 new water pump with an amped up air gun. When they then get coolant mixing with the lube oil they wonder what happened. Putting a long bolt in with an air gun where a short bolt is called for can result in the bolt going into the water jacket of the block, essentially cracking the block. The block then needs to be replaced. We recently shipped a Ford 300 industrial engine to an airline ground support company in Canada because they had decided to change their water pump out on the tarmac late at night and mismatched the bolts in re-attaching the pump. Dr Diesel says, "Don't let this happen to you!"
To help people avoid this, we only sell our Ford 300 industrial engines with all the covers and oil pan in place and a new water pump installed. You are assured of a trouble free installation and we can offer a one year warranty.
Ford Model 460 industrial engine
This engine series is also known as the Ford LSG875 engine (see  our Tech Tip #94: Ford 460 Industrial Engine for more info). There were several water pumps produced for the Ford 460 industrial engine and they differ in the number of attaching bolts. When ordering, please have the number of bolts that attach the 460 Ford Industrial pump to the block.
Continental Engines
Continental Model F162-163 and Model F209, F218, F226, F227 and F245
These Continental six cylinder flathead industrial engines used a variety of water pumps. When ordering please provide us with three pieces of information: is the pulley pressed on or bolted on, the water pump casting number, and the application, e.g. Lincoln Welder, Hyster forklift, etc. We will then ship you the correct pump. Continental pumps usually come less the pulley. We suggest that you review our Tech Tip #9: How to Install a Continental or Perkins Water Pump Pulley.
Continental Model TM/TMD20-27 engines
These Continental three and four cylinder overhead valve engines used several different water pumps. While a casting number is always helpful, please advise if the engine is used in a welder, a Clark forklift, or some other application.
Continental Model TC56 engines
These Continental two cylinder flathead gas engines used two different water pumps. Just advise the application of the engine and we can ship you the correct pump.
Continental Model Y69-91-112 engines
These Continental four cylinder flathead gas engines also used a variety of water pumps. To ship you the correct pump we will need either a casting number or the specific application, e.g., a Lincoln welder, a Hyster forklift, etc.
Chrysler Industrial Engines
Chrysler Model IND 30-32 engines
These Chrysler six cylinder flathead gas engines have been out of production for a long time but they are still found powering Bombardier snow grooming machines, irrigation pumps, etc. We stock water pumps for them. Please advise however if the water bypass hose is held on with a bolt or pressed on.
Hercules, White-Hercules Engines
Hercules Model G1600 engines
Please advise the number of bolts holes on the flange.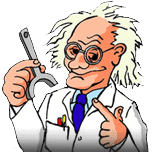 Written by Dr. Diesel
Knowledge is power. Power to build ties to engine users. To build a relationship with our customers, we share with you our 105 years of knowledge in many ways. We have this special section called "Ask Dr. Diesel™" where you can pose questions about engines, transmissions, industrial hand clutches, exhaust scrubbers, etc.