Great tip on installing your Ford Industrial engine
If you're installing a remanufactured Ford engine from Foley Engines, please be sure to complete the modification, initial and date the form shipped with the engine and return it to Foley Engines immediately in order to maintain the warranty.
Re-torque the cylinder head 3 times within the first 100 hours at 105 foot pounds.
The water line to the converter must be reduced in size (braze a washer in place) to stimulate the coolant to flow between the number 2 and number 3 cylinders.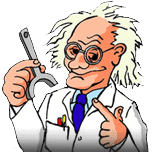 Written by Dr. Diesel
Knowledge is power. Power to build ties to engine users. To build a relationship with our customers, we share with you our 105 years of knowledge in many ways. We have this special section called "Ask Dr. Diesel™" where you can pose questions about engines, transmissions, industrial hand clutches, exhaust scrubbers, etc.