Great tip on getting your 4.107 Perkins up and running again
Perkins 4.107 (also known as the Westerbeke 40) engines have been out of production now for roughly two decades. New 4.107 cylinder heads and short blocks are no longer available from the factory. Perkins doesn't even offer 4.107 engine overhaul parts kits.
But Foley Engines, the oldest engine distributor in North America, can help 4.107 owners! We can get you back up and running quickly and inexpensively. For those of you who want to rebuild your present engine we have Foley Engine Parts Kits. These kits contain the correct 4.107 internal parts including wet sleeves and "O" rings. (Unfortunately, the less expensive 4.108 internal parts can't be used to rebuild a 4.107.)
For those that want the upgrade to the more modern, powerful, 50hp 4.108 we offer brand new 4.108 short blocks. These 4.108s are less expensive to maintain than the 36hp wet-sleeved 4.107 and have a one year factory warranty. For those who wish to re-use their old 4.107 cylinder head in conjunction with a new 4.108 short block we strongly encourage that you carefully inspect, magnaflux, and pressure-test your head. These heads are prone to cracking and should be checked by a competent shop before rebuilding. (We can provide you with the names of several reputable diesel shops in your area that participate in the Automotive Engine Rebuilders Association.)
ADDITIONALLY: some very early Perkins 4.107s had stud holes 1/16 of an inch smaller than on the early 4.107s and 4.108s. To re-use a small hole 4.107 head on a 4.108 short block, simply ensure that the stud holes on the head are 7/16″ (if not, drill them out on a drill press) and use the 4.108 studs with their higher clamping force. Our Foley Tech Tip #10, Torque Values and Valve Settings, gives the head torque values and valve settings for these Perkins cylinder heads.
For those who prefer to stay with the small hole 4.107 head we offer several alternatives. If your 4.107 head is cracked you can replace it with an oven-baked, shot blasted, magnafluxed head casting and a Foley Valve Train Kit (all valves, valve springs, and guides). For those whose 4.107 head is uncracked we offer remanufactured exchange cylinder heads.
FINALLY: For those who want to upgrade we stock brand new 4.108 cylinder heads which eliminates any concern about stud size.
The final consideration of one contemplating rebuilding or upgrading a 4.107 Perkins is the camshaft. After 20 years of marine use, your shaft is undoubtedly worn. Unfortunately, camshafts are not supplied with new short blocks, and it is an issue that can't be avoided. But again, Foley can help. We stock reground Perkins 4.107/8 camshafts. The reground shafts are done on a Storm Vulcan cam grinder and after grinding the Perkins cam is Parkerized. They meet or exceed factory specifications for new cams with significant savings.
Please call us direct with any questions. As the oldest Perkins specialist in North America (we were founded in 1916), we have the experience to help you maintain your Perkins 4.107 and upgrade it to the latest specifications.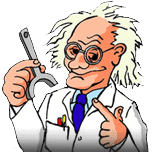 Written by Dr. Diesel
Knowledge is power. Power to build ties to engine users. To build a relationship with our customers, we share with you our 105 years of knowledge in many ways. We have this special section called "Ask Dr. Diesel™" where you can pose questions about engines, transmissions, industrial hand clutches, exhaust scrubbers, etc.