You just bought a new water pump for your Perkins, Ford, Continental or Deutz engine. This tech tip shows you how to achieve maximum life and performance from your new Perkins, Continental or Deutz replacement water pump.
Flush engine cooling system if it shows signs of corrosion and where applicable, clean out the impeller cavity in the cylinder block.
All joint surfaces on the engine which require a gasket must be thoroughly cleaned of any old gasket material.
If a pulley needs to be pressed on to the pump, as is the case on a Perkins 4.108 or many Continental engines, use a hydraulic press, not your Uncle Bubba's hammer, to press the pulley on the shaft. Take care and support the opposite end of the shaft while pressing the pulley on the shaft.
Coat the new gasket sparingly with suitable jointing compound and together with new "O" rings (when applicable), place in position.
Assemble water pump to engine and tighten bolts to the recommended torque value using a crisscross pattern.
Check pump by hand for free rotation. Some seal friction will be felt and is normal.
Check that all associated parts (i.e. fan, fan belt, hoses, thermostat, etc.) are in good working order. Replace any worn or suspect parts.
Connect hoses and fit fan belt(s). Fan belt(s) must be adjusted carefully. Do not overtighten.
Refill system with recommended coolant solution and check for leaks.
Start engine and run until normal operating temperature is reached. Check for leaks and smooth operations. Never stand in line with, or near fan when engine is running. Do not run water pump dry as this may damage the seal. Check coolant level and top up if necessary.
NOTE: Some small initial water leakage from the pump seal may be experienced. This is normal and will cease after a short period of running when the seal becomes fully operational.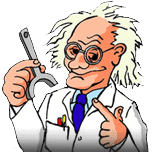 Written by Dr. Diesel
Knowledge is power. Power to build ties to engine users. To build a relationship with our customers, we share with you our 105 years of knowledge in many ways. We have this special section called "Ask Dr. Diesel™" where you can pose questions about engines, transmissions, industrial hand clutches, exhaust scrubbers, etc.