This Dr. Diesel™ Tech Tip is one of a series that we publish to advance the knowledge base in the marine and industrial engine industry. It focuses on overhauling the Deutz 1011 and Deutz 2011 series diesel engines. For other related Tech Tips see
We also have several YouTube videos on Deutz engine maintenance (see for example Deutz 1011 & 2011 Timing Belt Installation Tutorialand Deutz 1011 / 2011 Engine Serial Number Location.
The popular Deutz 1011 and Deutz 2011 engines are used in various high mortality applications such as screening plants and concrete saws. When they fail people often call us for advice, parts, and service. Here are five points to consider.
1)    Should I Bore or Sleeve?
Most Deutz 1011 and 2011 engines left the factory without cylinder sleeves. The Deutz engine serial number doesn't always indicate if the engine is presently sleeved or uses a parent bore. When overhauling a Deutz 1011 or Deutz 2011 engine you can either install new sleeves or bore the parent bore to an oversize.
Installing oversize pistons is less expensive than the three machining operations required to press in a cut lip for new sleeves. Not only is it less expensive, we think that if you are going to keep the engine boring it out and fitting oversize pistons is the way to go. (Example: first overhaul, install oversize pistons. Second overhaul, install new sleeves. Third (and presumably last) overhaul, bore the sleeves and put in oversize pistons.)

2)    Ok. I won't install sleeves. What size pistons does Foley supply?
We offer both standard size and oversize pistons (in .50mm) for the Deutz 1011 and 2011 engines. For more information on Deutz pistons, please see Tech Tip #32: Deutz and Perkins Pistons: Design and Selection.
3)    Which costs more from Foley, an engine parts kit with sleeves or an engine parts kit with oversize pistons?
We sell them both for the same discounted price.
4)    Change the belt!
In a sharp deviation from standard industrial engine practice, the Deutz 1011 and 2011 engines use a timing belt, not timing gears. We're not sure who thought this one up, but it has greatly impacted the Deutz brand. Moreover, the engine is an "interface" engine so if you don't change the belt, bad things will happen to the cylinder head (and new heads are well over $1000 to replace).
Please don't even think about re-using the old timing belt. We have nice timing belt kits that include a new belt, new idler pulley, custom made timing pins (to prevent the engine from turning), and an OTC belt tension gauge (so you don't overtighten the belt and cause damage to the crankshaft) for only $449. (The belt tension gauge from Deutz is over $800 alone!) For more information on Deutz timing belts, please see Tech Tip #144: Deutz 1011 and 2011 Timing Belt Tension. You can also check out our new instructional YouTube video Deutz 1011 & 2011 Timing Belt Installation Tutorial for help installing your new timing belt!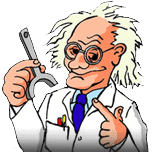 Written by Dr. Diesel
Knowledge is power. Power to build ties to engine users. To build a relationship with our customers, we share with you our 105 years of knowledge in many ways. We have this special section called "Ask Dr. Diesel™" where you can pose questions about engines, transmissions, industrial hand clutches, exhaust scrubbers, etc.