Helpful tip regarding your Perkins or Deutz Pistons
Selecting the correct replacement piston for your Deutz or Perkins engine can be a problem. This Foley Tech Tip, one of an ongoing series to help engine rebuilders, discusses Perkins and Deutz pistons and gives a guide to their selection.
Piston Design
The pistons vary in the number of rings used, design of the top (flat, dished, dished with a protrusion), expansion characteristics, size, and piston pin diameter. Perkins over the years has tended to decrease the number of rings used, sometimes even leaving some grooves empty.
To aid in flame propagation, Perkins sometimes puts a protrusion in the center of their dish top of their pistons. We feel that the non-protrusion equipped pistons have their advantages for reasons of balance, locus of mass, weight and simplicity (the protrusion may carbon-up). Some pistons, especially in reefer applications, have controlled expansion characteristics with specific rings.
Additionally, oversize pistons are available for those who do not want to change liners. We also offer oversize pistons for the Deutz 1011 and Deutz 2011 engines for Deutz users who don't want to re-use or install liners.  For Perkins users we have oversize pistons for the Perkins 4108 diesel.  Finally, piston pin dimensions and con rods vary from turbo to non-turbo engines. See Foley Tech Tip #6 for some tips on reconditioning these rods.
Choosing the Correct Piston
The easiest way to ensure you are getting the right piston is to call us with your Deutz diesel model and serial number or if you own a Perkins diesel, your Perkins engine build list number. See Tech Tip #20 for a field guide diagram regarding what these numbers look like and where they are located on your engine. With our 100 years of experience, we can ensure that you get the right piston the first time.
Please call us with any questions. We take tech support seriously and publish these tech tips to support the knowledge base in the marine and industrial engine field.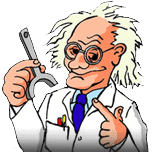 Written by Dr. Diesel
Knowledge is power. Power to build ties to engine users. To build a relationship with our customers, we share with you our 105 years of knowledge in many ways. We have this special section called "Ask Dr. Diesel™" where you can pose questions about engines, transmissions, industrial hand clutches, exhaust scrubbers, etc.