Helpful Guide to Ease Your Troubles with Your PTO
This Tech Tip focuses on Twin Disc® and Rockford Power Takeoff Clutches.  It  builds on earlier Tech Tips (see for example Tech Tip #113: Prolonging the Life of Your Twin Disc or Rockford Power Takeoff and Tech Tip #48: Maintaining Your Twin Disc or Rockford Power Take Off.)
We have published on Twin Disc PTOs.  Unlike other Foley Tech Tips, this one doesn't help you do something as much as tell a story about how to save money.
Recently a customer came to us with a failed Twin Disc SP314 PTO.  It was a three plate, 14″ clutch assembly with an SAE #1 bell housing (for more info on SAE Bell housings, see Tech Tip #41: SAE Housings Made Easy and Tech Tip #114: SAE Housings, Available Clutch Sizes, Torque Capacities and Key Dimensions.
A Twin Disc SP314 is a big PTO whose clutch pack alone weighs 175 pounds and the entire unit weighs over 400 pounds. This PTO was bolted to the back of a Deutz model BF6L912 engine running a rock crusher in northern Maine. Summer in Maine can be short and the customer was in a hurry.
Frankly, his Twin Disc PTO was a mess. The Twin Disc unit had been poorly maintained and over greased. There was so much excess grease that it filled every nook and cranny within the PTO housing.  The heat from the clutch had baked it into a hard, concrete-like substance that could not be scooped out of the PTO housing.  Because it was rock hard, the baked on grease would have to be chipped out by hand.
Additionally, the clutch pack – the heart of any PTO containing the bronze collar, sliding sleeve, hub and backing plate, three rows of fibre facings, etc. – had failed and the drive ring that bolts to the flywheel was beaten up.  We quoted him on a brand new PTO unit for under $4000. This was  complete with the clutch housing, shaft, clutch pack, pilot bearing, and drive ring and ready to bolt on the back of his Deutz diesel and go back to work. We also quoted him on rebuilding his entire assembly and returning it to him cleaned, painted and fully assembled.
But he was on a tight budget and didn't want to spend any more money.  He told us that all he wanted was a rebuilt clutch pack and he would install it on his shaft himself. The pilot bearing he would pick up locally.
(For more information on Twin Disc Clutch packs vs complete PTOs see Tech Tip #218: Running a Twin Disc Power Takeoff Clutch and Need to Replace it? Here is How to Decide if You Need a Complete PTO or Just a Clutch Pack.)
So we sold him the remanufactured, exchange clutch pack he wanted, and nothing else.  We suggested that he find a competent hydraulic press operator to load his 400 pound PTO  into a 55 ton or larger  press to remove the old clutch pack and press the replacement clutch pack  back on.  We don't think he believed us that it was a job for a skilled press operator. On the way out he asked our Service Manager if he couldn't simply beat the old clutch pack off his shaft with a hammer!
We then loaded the remanufactured clutch pack and his failed PTO into his pick-up truck and he headed home.  The next day he called and had us send him the correct pilot bearing. He said he couldn't find the correct one locally, after all.  We sent it to him with a copy of our Tech Tip #67: installing a Rockford or Twin Disc Power takeoff; How to Remove a Troublesome Pilot Bearing.
A day or so later he appeared at our facility to say that we had sold him the wrong clutch pack. He said it wouldn't engage the drive ring. We checked it out by trying to insert a new 14″ clutch disc into his old drive ring. We couldn't do it. When his PTO failed the internal teeth on the drive ring had been damaged. As a result the drive ring wouldn't accept the clutch. Drive rings for three plate 14″ clutches are expensive. We sold him one at a discount and he headed back to Maine.
We tell this story for two reasons. First, we want to caution power takeoff clutch owners against the risk of over-greasing. With grease we usually say, "More is less". In this case, we might say, "more grease equals spending more money."
Moreover, there is another lesson. Anyone running a Twin Disc or Rockford PTO should be aware that often a brand new complete unit from a PTO specialist like Foley is less expensive and will last far longer than piecing together a rebuilt unit, part by expensive part. In this case, a fully assembled new PTO completes with the drive ring and pilot bearing was less than $4000. By buying his parts individually and paying for the labor to have the hardened grease from his old housing cleaned out and the remanufactured clutch pack pressed on his old shaft, he came close to spending $3000 and spent three or four days chasing parts. Yet, after all this, he still had the old main bearings, old shaft, and old housing. Kind of like buying a six pack of beer, one can at a time over the course of a week. That's an expensive way to buy both clutch parts and beer!
Manufacturers names, symbols and numbers are for reference purposes only and do not imply manufacturing origin.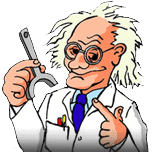 Written by Dr. Diesel
Knowledge is power. Power to build ties to engine users. To build a relationship with our customers, we share with you our 105 years of knowledge in many ways. We have this special section called "Ask Dr. Diesel™" where you can pose questions about engines, transmissions, industrial hand clutches, exhaust scrubbers, etc.