Helpful guide to keeping your engine running strong
This Tech Tip is one in a series we publish to help owners of Perkins diesel, John Deere, Deutz, Cummins and other engines have a more trouble free ownership experience. This Tech Tip is oriented toward the marine auxiliary engine and diesel generator owner who uses his boat only seasonally.
How Often Should I Change My Engine Oil?
The long answer is to consult your owner's manual, check your hour meter, etc. The short answer is to change the engine oil every 100 hours, which equates to once a season. (One way to think about this is that 100 hours of use at the marine equivalent of 50 miles an hour is equivalent to 5000 miles, a common passenger car oil change oil interval.) If you use your engine as prime power and not as an auxiliary engine or generator you should change it twice a season or even more frequently.
How Often Should I Change The Oil in My Marine Transmission?
Again, the long answer is to hide behind the admonishment to check the owner's manual for your specific marine transmission brand (e.g., Twin Disc®, Borg Warner, etc.), check the hour meter (often broken), and so on. The more helpful short answer is to change the oil in your marine gear every other season. This is consistent with most manufacturers' requirements to change it every 250 hours. (If you need a Workshop Manual for a Borg Warner Or Paragon, we have these manuals ready to ship. Please call us at 800-233-6539 to order).
When Should I Change the Oils?
Change the oils in the fall when you come out of the water for the season. This way you avoid having dirty, moisture laden, and corrosive oil in your engine or gearbox over the long winter.  See Tech Tip #33 Disposing of used Lube Oil for some handy tips on what to do with the old oil.
Which Lube Oil Lubes Should I Use?
In earlier
we discuss various grades of engine oil and suggest a 50/50 mixture of Shell Rotella Mobil. We still stand behind that. For marine transmissions, it is important to check the plate put on the transmission by the manufacturer. Marine transmissions use different fluids depending upon if they are mechanical transmissions or hydraulic transmissions. Borg Warner Velvet Drive transmissions use gear oil.
How Much Gear Oil Should I Use?
Manufacturers names, symbols and numbers are for reference purposes only and do not imply manufacturing origin.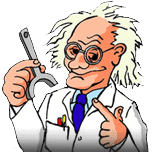 Written by Dr. Diesel
Knowledge is power. Power to build ties to engine users. To build a relationship with our customers, we share with you our 105 years of knowledge in many ways. We have this special section called "Ask Dr. Diesel™" where you can pose questions about engines, transmissions, industrial hand clutches, exhaust scrubbers, etc.