Help keep your engine running all day long
Dr. Diesel™ recommends using the largest oil filter available. A high capacity filter means more oil and more filtering media. The added oil volume also helps if you are a quart or two low and pushing hard on a hot day.
Here are three easy upgrades:
People running four cylinder Perkins diesel (models 4108, 4236, 4248) should switch from the four cylinder Perkins filters (Perkins P/N 2654403) to the six cylinder Perkins filters (Perkins P/N 2654407).
People running four cylinder Ford industrials (Models 172, 192, LSG423, etc.) should upgrade from Ford P/N D9A2-6731-A (FL-1A) to a high capacity filter used as an option on Ford V-8"s (Wix P/N 51773
People running 3 and 4 cylinder Deutz 912 diesels should switch to the larger 5 and 6 cylinder 912 Deutz oil filter.
If these are too large for your application consider switching to a remote filter location to get added room. Remote filter kits including all the lines, brackets, high capacity filters, etc. are available from our parts department.
In any case when you change filters fill the new filters full of the new oil to prevent a dry start up. (If the filter is empty, the engine must first fill it before it circulates in the lube oil system. This is now very important with these larger capacity oil filters.)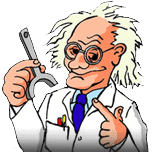 Written by Dr. Diesel
Knowledge is power. Power to build ties to engine users. To build a relationship with our customers, we share with you our 105 years of knowledge in many ways. We have this special section called "Ask Dr. Diesel™" where you can pose questions about engines, transmissions, industrial hand clutches, exhaust scrubbers, etc.