How to put the spring back in to your cylinder head
Rebuilding your John Deere, Deutz or Perkins cylinder head? Here is a no cost way to extend valve spring life. Simply polish each end of the valve spring in a figure eight motion with 200 grit emery paper. This works especially well on cylinder heads with two sets of valve springs (inner and outer) such as some Perkins 4108 marine engines and John Deere engines. On Continental flathead valve springs remember that the coils once polished must be placed with the end with the tightened windings pointed down toward the oil pan.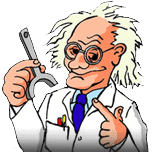 Written by Dr. Diesel
Knowledge is power. Power to build ties to engine users. To build a relationship with our customers, we share with you our 105 years of knowledge in many ways. We have this special section called "Ask Dr. Diesel™" where you can pose questions about engines, transmissions, industrial hand clutches, exhaust scrubbers, etc.