Simple step that can make a big difference
Rebuilding your Perkins, Deutz, or Deere Industrial engine and want to do what the race car guys do? High performance engine builders have long suggested painting the internal surfaces of an engine to speed oil drain back. Painting the casting will give a smoother travel surface for the oil. Our people use and recommend General Electricâs Glystal paint. This is available from your local electrical warehouse distributor as it was designed to be used as paint for the covers of electrical motors. Use it in the lifter areas and front timing gear area and watch for faster oil circulation. This is very helpful on cold start-ups!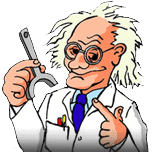 Written by Dr. Diesel
Knowledge is power. Power to build ties to engine users. To build a relationship with our customers, we share with you our 105 years of knowledge in many ways. We have this special section called "Ask Dr. Diesel™" where you can pose questions about engines, transmissions, industrial hand clutches, exhaust scrubbers, etc.