Ordering a new shut off solenoid for your Deutz 1011F or 2011 can be a little bit tricky. This Dr. Diesel™ Tech Tip hopes to help make it easy for you.
The shut off solenoid is a high mortality item, and you may be changing it several times over the course of owning your Deutz 1011F or 2011 engine.  More often if you insist on installing non-genuine Deutz solenoids.  As we pointed out in Dr. Diesel™ Tech Tip #193, you should avoid installing an aftermarket electronic shut off solenoid because they are cheaply built, will tend to overheat, and will fail. As a result, we supply only Deutz OEM solenoids when available.
As with most things concerning Deutz, let's start first with the engine model and serial number.
The model number will be alpha-numeric (for example F4L1011F) with an engine serial number typically beginning with 00 or 10.
Can't find your model serial number? First, check your valve cover. Can't find it there?  Go to the rear of your engine and face the flywheel.  Then, move around to right hand side of the engine.  Look for a 7 or 8 digit number on a flat service three or four inches in on the right hand side of the engine. You can reference Tech Tip #199 if you need more information on Deutz serial number location.
Still can't find your model and serial number?  You can call us at 800.233.6539 with the part number from the old solenoid.
 Please advise the brand name of the equipment the solenoid is used in. For example, an aerial lift such as a JLG.
Please let us know if you have a 2-prong pigtail coming out of your Deutz solenoid or 3 spades with no pigtail coming out of the solenoid.
Still stuck?  Email our Dr. Diesel™ at DrDiesel@FoleyEngines.com with a photo of your Deutz solenoid and he will walk you through the process just outlined.
We hope that this Dr. Diesel™ Tech Tip has been helpful. We believe that Tech Support Matters™ and publish this ongoing series of Tech Tips for the industrial engine community. We welcome your feedback. Foley stocks and has ready to ship engine engines and parts for most industrial engines including Perkins, Deutz, John Deere, etc. To contact Dr. Diesel™ directly, email him at DrDiesel@FoleyEngines.com. For parts and service for your Deutz or Perkins engine call us directly at 800.233.6539. International customers can call us at 508.753.2979.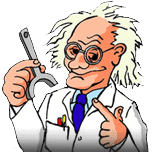 Written by Dr. Diesel
Knowledge is power. Power to build ties to engine users. To build a relationship with our customers, we share with you our 105 years of knowledge in many ways. We have this special section called "Ask Dr. Diesel™" where you can pose questions about engines, transmissions, industrial hand clutches, exhaust scrubbers, etc.