Many of our customers run engine block heaters in their Perkins, John Deere, Deutz and other industrial engines.  As with everything else in life, there are some things you should know about before you can get the most out of a block heater.
Block heaters usually are rated at 150 Watts
They do a good job of maintaining coolant temperature, but only if plugged in at normal operating temperatures. When you come back from a job at night, plug in the block heater into the wood chipper, backhoe or whatever when the engine is still warm.
Block heaters are not going to do a good job of warming up an engine when it has been parked outside and not run for a day or two. If the engine coolant, lube oil and the engine block itself drops to a low outside temperature, say 0º F, that is called "cold soak" and you are in for a struggle. So, plug the engine in every night just after you shut it down.
In extreme circumstances, say northern Maine in January, with a large Perkins Series 1106.6 diesel powered wood chipper that is parked outside or a Perkins Series 1300 engine in a generator at a remote site in the Upper Peninsula of Michigan you can install two block heaters.
Dr. Diesel™ says that when you are tempted to use ether, just put the spray can down and back away slowly from the engine. Go inside for a cup of coffee instead.  We have all the sales of new short blocks that we can handle!
We hope that this Dr. Diesel™ Tech Tip has been helpful. We believe that Tech Support Matters™ and publish this ongoing series of Tech Tips for the industrial engine community. We welcome your feedback. Foley stocks and has ready to ship engine block heaters for most industrial engines including Perkins, Deutz, John Deere, etc.
To contact Dr. Diesel™ directly, email him at DrDiesel@FoleyEngines.com. For parts and service for your Deutz, Perkins, John Deere or Ford engine call us directly at 800.233.6539. International customers can call us at 508.753.2979.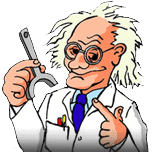 Written by Dr. Diesel
Knowledge is power. Power to build ties to engine users. To build a relationship with our customers, we share with you our 105 years of knowledge in many ways. We have this special section called "Ask Dr. Diesel™" where you can pose questions about engines, transmissions, industrial hand clutches, exhaust scrubbers, etc.