Foley Engines supports tree care companies by stocking over 200 AutoClutch (similar to Stein Manufacturing) PTOs and clutch kits (disc, pressure plate, pilot bearing, greaseable release bearing, and installation/alignment tool).
When you call to order your clutch kit, please have your input shaft side and output shaft side diameters ready to ensure you get the correct parts.
At the same time you should plan on bringing your flywheel in for resurfacing. You can have it done locally or New England customers can have it done here.
For more information on AutoClutch PTOs and parts check out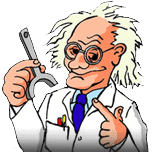 Written by Dr. Diesel
Knowledge is power. Power to build ties to engine users. To build a relationship with our customers, we share with you our 105 years of knowledge in many ways. We have this special section called "Ask Dr. Diesel™" where you can pose questions about engines, transmissions, industrial hand clutches, exhaust scrubbers, etc.