A few Helpful Tips on Getting More Life Out of Your AutoClutch Power Takeoff
A lot of people are running AutoClutch PTO units these days on their Bandit, Morbark, or Vermeer wood chipper. AutoClutch power takeoff clutches are an automotive-style PTO (similar to the Stein Manufacturing PTO) increasingly used on wood chippers and other applications where the duty cycle calls for frequent engagement. Seemingly both Twin Disc® and Rockford prefer to focus on the traditional over center clutch style PTO and have abandoned this market to AutoClutch and Stein Clutch. The AutoClutch brand, while similar to a Stein, is now far more commonly seen. This Tech Tip is about how to upgrade your AutoClutch PTO to last longer and give you better service.
Weekly Adjustment
It is important to keep your AutoClutch in good adjustment. We publish elsewhere on our Foley Engines web site a set of tips on how to adjust your AutoClutch. For more information with how to properly adjusting your AutoClutch, check out Tech Tip #48.
Upgrade Your Throw-Out Bearing
On the left you can see that this is the old style throw-out bearing pressed on to its  sleeve. The throw-out bearing in the AutoClutch PTO can be its weak link. It is neither a sealed for life nor is greasable. Because it is non-serviceable, the AutoClutch PTO bearing has a short life. Especially in a difficult application such as a wood chipper where it is banging in and out all day long.
Not only is this AutoClutch throw-out bearing not serviceable, it is not a common bearing. If you are working in, say, Moncks Corner, SC or Athens, ME and need one of these throw-out bearings on a Friday morning, you might have a hard time locating one within 500 miles and have to fly one in over the weekend.
But we can help. To support our customers we had a new, improved bearing made for us. Foley Engines now offers a throw-out bearing with a grease fitting for the AutoClutch. Greasing it regularly will greatly prolong the life of your PTO. These greasable throw-out bearings are in stock for just $119 and are easily pressed on to your throw-out bearing sleeve. This greasable bearing costs a lot less than the cost of the original bearing/sleeve combination. This is a real win/win: a far better bearing for a lower cost. We'll even sell you two of them for $195. You can keep one as a spare and never have to pay Federal Express big bucks to fly one in to you when you are broken down. Check out the photo on the right of our new greasable bearing.
Want more info to prevent downtime?
We have recently added a video of this bearing being pressed on to a sliding sleeve to our YouTube Channel.  Our trained mechanics use our OTC 17.5 ton press to securely and properly press the bearing on to the sleeve.  To view the video on our YouTube Channel, simply click here.
Manufacturers names, symbols and numbers are for reference purposes only and do not imply manufacturing origin.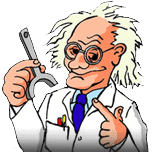 Written by Dr. Diesel
Knowledge is power. Power to build ties to engine users. To build a relationship with our customers, we share with you our 105 years of knowledge in many ways. We have this special section called "Ask Dr. Diesel™" where you can pose questions about engines, transmissions, industrial hand clutches, exhaust scrubbers, etc.