This Dr. Diesel™ tech tip is one of a series that we publish for the industrial engine community. It focuses on the Twin Disc IBF314 power take off clutch assembly and how to identify which one you have. Check out other Dr. Diesel™ Tech Tips including
for more information on other power takeoff clutches.
The Twin Disc IBF314 is a heavy duty PTO assembly that is commonly used on large wood chippers, tub grinders, and other severe duty industrial applications where the mechanical style PTO would not hold up and would overheat. Unlike the SP314, the IBF314 has ventilated discs, larger main bearings, usually has an oil bath for the bearings and is a much larger, heavier duty unit.
But there are several variations to the IBF314 and the difficulty comes when ordering parts or replacement IBF314 PTOs. Ideally the Twin Disc inspection plate which lists the model and Bill of Materials (BOM), often called the "Bomb", number is still on the housing. But after all these years, if the Twin Disc plate is missing we can still help. This Tech Tip shows you how to identify your IBF314 if you can't find the BOM number by answering a series of questions we have developed over the years.
Determining Your Style of IBF314
Is your unit the oil bath style with a dipstick or the less common greaseable style? (Note: The greaseable style is often called the "CAT Style" because it is used frequently behind CAT engines.)
What is your Input Shaft size? Because the input shaft differs in size we need to know which one you have. The following two questions will help.

What is your Pilot Bearing size? Do you have an 80mm pilot bearing (i.e., a 3.07 bearing) or the more common 100mm bearing (i.e, a 3.09 bearing)?
Do you know the bore of the flywheel pilot bearing hole?

If you can't determine the answer to Questions A and B, please look at the output shaft of your PTO for a stamped in number. That will tell us which input shaft you have.
What kind of discs do you have?

Do you have sintered iron discs or the more forgiving molded style discs?
If you have sintered iron discs, do you want to switch to the far less expensive molded discs?
The molded discs are not only less expensive but will work as well if not better than the iron discs which because they have some "give" to them and the teeth won't break as easily. We have seen published technical research which validates the superiority of the molded discs.
Looking for more information on IBFs? We stock workshop manuals and could ship one out to you today!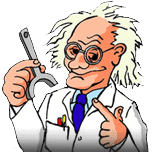 Written by Dr. Diesel
Knowledge is power. Power to build ties to engine users. To build a relationship with our customers, we share with you our 105 years of knowledge in many ways. We have this special section called "Ask Dr. Diesel™" where you can pose questions about engines, transmissions, industrial hand clutches, exhaust scrubbers, etc.