This is one of a series of Tech Tips we publish for the industrial engine community. This one focuses on power take off clutches; specifically Twin Disc, Rockford and AutoClutch (similar to Stein) power takeoff assemblies. It discusses how to get more life out of your PTO with a simple upgrade to your pilot bearing.
Earlier Tech Tips have discussed power takeoff clutch maintenance (see
and pilot bearing selection (see
This Tech Tip focuses on enhancing the life of your Twin Disc, Rockford or AutoClutch power take off clutch by choosing the right pilot bearing. The pilot bearing on a power take off clutch is critical.  It is inserted into the flywheel and is the important link between the flywheel and the Twin Disc, Rockford or AutoClutch PTO input shaft.  Yet when servicing their PTO assembly many people either don't replace the pilot bearing or seek the cheapest one they can find.  We've often heard customers say as they leave our facility, "Naw, I'll just take a new disc. I'll pick up a Chinese pilot bearing at NAPA on the way home."
What does AAMCO Transmission say in their ads, "Pay us now or pay us later"?  People may have gotten away with using cheap pilot bearings when they were running low HP gas power units on an intermittent duty cycle. But today's high horsepower diesels produce lots of heat and a cheap pilot bearing doesn't last.
Big Horsepower, High Heat and Tiny Pilot Bearings
We've seen an increase recently in pilot bearing failures, especially in wood chippers running high horsepower engines coupled to Twin Disc, Rockford and Auto Clutch clutches.  The industrial engines used in wood chippers are getting more and more powerful yet the size of the pilot bearing hasn't changed.  This is especially true of an AutoClutch PTO running behind a John Deere engine.  The John Deere flywheel doesn't allow much space for the pilot bearing.   As a result it is relatively tiny.  When it fails the results aren't pretty and the owner is often faced with buying a new flywheel from John Deere. In case you haven't priced out a John Deere flywheel recently, it could ruin your day.
We've seen so many John Deere flywheels ruined by a pilot bearing failure that we stock the most popular Deere flywheels used in wood chippers, PN RE25651 and PN R500219. Not only do we stock these flywheels we buy them right and can discount them to you. But here is how to avoid all that
Upgrading the Pilot Bearing
While you can't change the size of bore in the flywheel allowed for the pilot bearing, you upgrade your pilot bearing.  In earlier Tech Tips (
we suggested that people stay away from Chinese pilot bearings sold in Chinese boxes.  At a minimum, you should purchase your pilot bearings from a US bearing manufacturer. But here is new idea for longer pilot bearing and flywheel life.
We recommend that you use a Viton sealed pilot bearing in all high horsepower, high heat applications, especially in a wood chipper.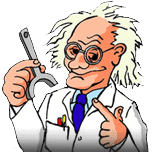 Written by Dr. Diesel
Knowledge is power. Power to build ties to engine users. To build a relationship with our customers, we share with you our 105 years of knowledge in many ways. We have this special section called "Ask Dr. Diesel™" where you can pose questions about engines, transmissions, industrial hand clutches, exhaust scrubbers, etc.