Foley has long specialized in Perkins diesel engines beginning in the mid-1960s when, as a Perkins distributor, we re-powered tractor trailer trucks with 6.305 Perkins engines. (The Mass Pike and NY State Thruway have never been the same.) So to remove a Perkins injection pump, you are in the right place! This Dr. Diesel™ Tech Tip is one of a number of tech tips we publish on maintaining Perkins diesel engines. For examples of others see
This Tech Tip focuses on how to remove a Perkins 4.108 fuel injection pump. People frequently call us with questions about removing their 4.108 high pressure injection pump and what size wrench to use. The pump is held on by three nuts and three bolts.
Step 1: First Unbolt the Injection Pump Drive Gear Bolts
On a Perkins marine 4.108, the drive gear is directly behind the raw water pump. On a Perkins industrial 4.108, the front gear cover must be removed to gain access to the Perkins 4.108 injection pump drive gear. After disconnecting the fuel injection lines, use a 12mm socket to remove the three bolts that are located at the very front of the injection pump which holds the pump drive gear to the pump.
Step 2: Then Unbolt the Pump from the Block
After these three bolts are removed, use a 13mm socket to remove the three nuts that hold the injection pump to the block. The pump is now free. Had you first removed the three nuts that held the pump to the block, the pump would have flopped around making it difficult to unbolt the injection pump drive gear.
P.S. After you remove a Perkins injection pump, it might be a good time to replace the awful cartridge-style secondary fuel filter on your Perkins 4.108 with a modern spin-on fuel filter. Please call us for details on our Perkins 4.108 conversion kit. It makes bleeding your fuel system much, much easier, saving batteries and relationships. See Tech Tip #112: Spin-on Fuel Filters for Perkins Diesels on our website for more information.
---
Shop our online store for components for your Perkins engine today: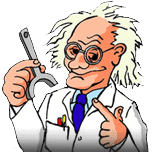 Written by Dr. Diesel
Knowledge is power. Power to build ties to engine users. To build a relationship with our customers, we share with you our 105 years of knowledge in many ways. We have this special section called "Ask Dr. Diesel™" where you can pose questions about engines, transmissions, industrial hand clutches, exhaust scrubbers, etc.