This Tech Tip focuses on remote oil filter location.  It is one of a series of Tech Tips we publish to advance the knowledge base in the Marine and Industrial engine field.  Tech Tips for other oil-related questions include
As we noted in Tech Tip #33: Disposing of Used Lube Oil, a lot of the calls coming into our Tech Support people are about oil. This Foley Tech Tip suggests 8 different reasons why you should consider installing a remote oil filter location kit on your Perkins or Deutz engine. Our Foley remote mount kits they come with all the hardware, color-coded Goodyear hoses (red in, black out), filter base, etc.
The most common reasons to install a kit are to:
1.    Facilitate oil changes
Moving the oil filter off the engine and onto a bulkhead should make future oil changes much easier. Our Dr. Diesel™ suggests that you record the date and the oil weight on your PDA or scribe it with a permanent marker on the new filter. On our Foley field service trucks we use the Julian Calendar date to easily monitor the days since the oil was last changed. When the difference between today's date and the date on the filter is over 100, the Mobil 1 gets changed ASAP.
2.    Increase oil capacity
If you install a remote oil filter system with a larger filter or even two filters you can increase the lube oil capacity by up to a half-gallon. Running a half- gallon more of oil in your system helps with lubrication even if you are a quart low and you don't have any Mobil 1 in the toolbox. (Better to run a quart low for a short while than to put in a 99¢ quart from K-Mart).
3.    Increase cooling
Lots of engines run borderline hot, e.g. the 4.108 Marine Perkins. Or they are air cooled engines which in all reality are oil cooled, e.g. the Deutz 912 series Wisconsin VH series. Increasing the lube oil capacity with a remote filter kit by up to a half-gallon means cooler oil. The rod bearings will live longer on hot days when you've got it pegged. (This is especially true in the Melroe Bobcat application). Please note that some early V4 Wisconsin's lack any oil filter and no filter kits are available. (Please don't do away with your oil cooler if you now have one).
4.    Cleaner Oil
If you increase the filtration levels by using larger than stock filters in your remote system you will have more square inches of filter media. (Cleaner oil is better oil).  People running Perkins 4108 or Perkins 4236 marine engines, should consider installing a Perkins 6354 oil filter to get this benefit.
5.    Run two oil filters
Install a remote filter and you now can run two separate oil filters, each as large as one quart. Two separate filters are better than one large filter because if one becomes plugged the other filter is still functional.
6.    Change filters not oil to extend drain intervals
Running a remote filter assembly should make changing the filter itself much easier. If you are running a premium synthetic oil with a larger than stock filter, you could consider changing the filter not the oil at every other drain interval point. This is a cost effective strategy given that six quarts of Mobil 1 totals about $40 and a premium filter is only about $5. Besides saving a few dollars, this strategy also eliminates having to dispose of the old oil as often.
7.    Can help when swapping in a replacement engine and the stock filter is in the way
The very popular Perkins 4236 and 1004 series engines are no longer in production. If you have bought a remanufactured one to replace your existing engine and the oil filter is on the wrong side you have two choices:
You can drop the oil pan and switch the internal oil pick up tube plumbing and pressure relief valve from one side to the other and then reinstall the oil pan and gasket.
Or much more easily, just install a remote filter kit.
8.    A surrogate oil cooler
If your oil cooler is plugged and you've got a remote filter kit you can splash water on the filter to cool the oil. In Vietnam, M113 Armored Personnel Carriers, running the Chrysler 413 Hemi V8 gas engine would cook their oil on hot days. Enterprising GI's would immerse the filter in a helmet full of paddy water to cool down the oil. (Walking back to Soc Trang was not an option).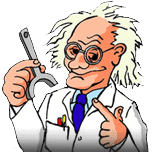 Written by Dr. Diesel
Knowledge is power. Power to build ties to engine users. To build a relationship with our customers, we share with you our 105 years of knowledge in many ways. We have this special section called "Ask Dr. Diesel™" where you can pose questions about engines, transmissions, industrial hand clutches, exhaust scrubbers, etc.