Tech Tip 152, one in a series we publish, focuses on the Ford 300 Industrial engine. This Tech Tip follows earlier ones including: Tech Tip #148: Ford Industrial In-Line 6 Cylinder Engines: How to Tell Them Apart, Tech Tip #131: Perkins 4236 Diesel and Ford 300 Industrial Pilot Bearing Holders, Tech Tip #85: Identifying and Maintaining the Ford C6 Transmission as Used in Industrial Applications and Tech Tip #143: How NOT to Seat the Piston Rings on Your New Ford 300 Industrial Engine; Cleaning Components When Swapping Accessories.

A lot of people are running Ford 300 industrial engines in wood chippers, airport tugs, sidewalk snow plows, marine travel lifts, and other industrial applications. The Ford 300 industrial engine, also known as the CSG649i engine, is a rugged workhorse. To survive in the industrial work place these engines have upgraded components including hardened cast iron timing gears, two groove harmonic balancers, a heavy duty water pump with a .75″ diameter shaft to accommodate a larger bearing, severe duty hypertechnic pistons, full sump 6 quart oil pan and other upgrades.
TIMING BELTS BREAK, CAST IRON GEARS DON'T
Good as they are, the problem with a Ford 300 Industrial comes in when people try to replace one. No one seems to stock remanufactured true Ford 300 industrial engines. As a result the Ford 300 owner is forced to buy a rebuilt pickup truck engine, usually without even an oil pan, front cover or valve cover. Because this type of replacement engine relies on a timing chain or paper gears, not cast iron gears, cast (not forged) pistons and other passenger car components, it doesn't last. What seemed like a cheap price for an engine quickly turns into a high price for a cheap engine. What is the old saying, "You get what you pay for?"
A REAL INDUSTRIAL ENGINE WITH REAL CAST IRON GEARS, NEW CAMSHAFTS, NEW OIL PUMP, AND OTHER UPGRADES
We can help. We are now stocking factory remanufactured Ford 300 CSG649i industrial engines. These are severe duty engines. Not warmed over passenger car engines. They have all of the industrial components including the cast iron timing gears, brand new camshaft and lifters, new oil pump and new oil pump steel drive rod, and other upgrades. All the wearing parts have been replaced with new parts. Real, made in America, industrial parts, like cast iron front gears (not fiberglass or aluminum ones) and hardened valves and valve seats. All the wearing surfaces have been re-machined. All in all, this is a true industrial Ford 300 for the toughest application. Following final assembly and load testing, we paint them CAT® yellow. We have them in stock and ready to ship to you.
This is a first class engine from a 97 year old company. We ship these engines with the oil pan, valve cover and front gear cover installed. To help with the installation and break-in period, we include a Foley Form on How to Install a Replacement Engine, a Ford CSG649 Workshop Manual, and a year's supply of oil filters.
Have an earlier Ford engine? These factory remains will fit in place of a Ford 240, but not a Ford 200. Here's how you tell the difference: both the Ford 240 and 300 have the manifolds on the right hand side of the engine as viewed from the rear. The earlier Ford 200 has manifolds on the left hand side, again as viewed from the rear (see Tech Tip #148: Ford Industrial In-Line 6 Cylinder Gas Engines: How to Tell Them Apart for an example).
Foley is different: we're a 97-year-old three-generation family firm that wants to help!
P.S. Is your Ford 300 running rough? Take a look at our Tech Tip #24: Ford 300 Industrial Downdraft Carburetors on how to adjust your carburetor.
P.P.S. Having trouble with your Ford 300 Governor? We can help with a new one. We stock both the belt drive BD540 governor and new GAC electronic governors. See Tech Tip #136: Upgrading a Hoof or Pierce Belt Drive Governor to an Electronic Governor for information on how to retrofit an electronic governor.
---
Shop our online store for these popular Perkins products: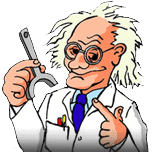 Written by Dr. Diesel
Knowledge is power. Power to build ties to engine users. To build a relationship with our customers, we share with you our 105 years of knowledge in many ways. We have this special section called "Ask Dr. Diesel™" where you can pose questions about engines, transmissions, industrial hand clutches, exhaust scrubbers, etc.