Helpful guide in identifying and maintaining your transmission
This Dr Diesel Tech Tip is concerned with identifying and maintaining the Ford C6 transmission as used in industrial applications. Your comments are welcome.
The Ford C6 transmission has been in production since 1966. Over the last 40 years the C6 Ford transmission has been used in a variety of industrial applications including in Harlan, Tiger, Tug, Clark, Northwestern airport tugs and also in rough terrain forklifts manufactured by Lull and others. Various engines including Perkins 4236 and Cummins B Series diesels, GM industrial gas engines, as well as Ford industrial engines have been used with this transmission. The Ford C6 transmission as used in industrial applications is very rugged and long lasting.
How do I identify my C6 industrial? Ford C6 industrial transmissions are 33.5″ long, including the tail shaft with a transmission mount is about 22″ from the front of the bellhousing. All C6 transmissions will have a 17 bolt square oil pan that has a sharp jog in the right rear of the pan. A vacuum modulator installs in the valve body located above this job.
Additional differences include if it is behind a gas or diesel engine (the ratios are different), if it has an emergency brake, the depth of the oil pan, and if a two or three speed unit.
Which fluid should I use?
Early C6 industrial transmissions used Type FA transmission fluid.
Beginning in 1997, later versions of the Ford C6 transmission used Dexron fluid. The dipstick will either reference a FA fluid type or an M2C138-CJ fluid.
How much fluid?
Part of the rugged nature of the C6 is its large fluid capacity. Most Ford C6 industrial transmissions use 24 pints of fluid including the torque convertor. To ensure long life Foley ships all of our factory remanufactured C6 industrials with 24 pints of Mobil1 synthetic fluid.  (See our specials page for our ongoing special on factory remanufactured C6s.) Dr Diesel fought hard for this. Using $300 of synthetic transmission fluid in your C6 transmission may seem like over-kill but it will greatly prolong the service life of your transmission in a difficult application such as an airport tug or forklift. Afterall, cool fluid is happy fluid! (See our Foley Tech Tip #74, Remote Oil Filter Considerations.)
Which flex plate?
Its important to use the flex plate supplied with the unit. Over the years Ford has used two different flex plates, both with 164 teeth. The early C6 applications used a 22 ounce, 11 7/16″ flex plate. Later versions used 50 ounce flex plate. Most C6 transmissions used behind the Ford 460 industrial, also referred to as the Ford LSG875i engine, (see our Dr Diesel Tech Tip #94, Ford 460 Industrial Engines, Some Considerations) used a Ford flex plate with a Ford OEM PN of D9TZ-6375A.
Want More Info?
We have Ford Industrial C6 Workshop Manuals available which we ship with all of our remanufactured Ford C6 transmissions. Please call to order one if you would like more info.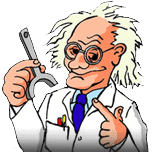 Written by Dr. Diesel
Knowledge is power. Power to build ties to engine users. To build a relationship with our customers, we share with you our 105 years of knowledge in many ways. We have this special section called "Ask Dr. Diesel™" where you can pose questions about engines, transmissions, industrial hand clutches, exhaust scrubbers, etc.