Helpful information regarding Perkins 4236 Diesel and Ford 300 Industrial Pilot Bearing Holders
Both Perkins 4236 diesel and Ford 300 gas engines are widely used in industrial engines.  When a Rockford or Twin Disc® power take off clutch is bolted to the back of these engines the appropriate flywheel mounts the pilot bearing in the pilot bearing holder. This holder is a steel bracket that is bolted to the flywheel. Unfortunately, neither the Perkins 4236 nor the Ford 300 engines are still being manufactured and Perkins and Ford have both discontinued offering these pilot bearing holders. Over time these pilot bearing holders are becoming difficult to find.  But Foley can help.
We are now manufacturing brand new pilot bearing holders for the Perkins 4236 and Ford 300 industrial engines. These are similar in design to the OEM units but are US made and currently available. For reference purposes, the Ford 300 pilot bearing holder, which is now no longer available from Ford, has a Ford PN C5JZ 7599A. (The Perkins 4236 diesel pilot bearing holder has had a series of part numbers over the years.)
Manufacturers names, symbols and numbers are for reference purposes only and do not imply manufacturing origin.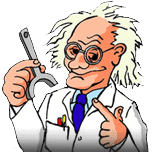 Written by Dr. Diesel
Knowledge is power. Power to build ties to engine users. To build a relationship with our customers, we share with you our 105 years of knowledge in many ways. We have this special section called "Ask Dr. Diesel™" where you can pose questions about engines, transmissions, industrial hand clutches, exhaust scrubbers, etc.