Guide for using an alternative oil filter for a Chrysler 318
In most of our Tech Tips we discuss the benefits of adding lube oil capacity to an industrial engine. See for example Tech Tip #74, Remote Oil Filters: Some Considerations and Tech Tip #23, Oil Filters: Capacity Counts.
Both larger filters and well as larger lube oil systems are good. After all, cool oil is happy oil. This Tech Tip is different.
The Chrysler LH318 industrial engine has been around for a long time in many industrial applications. We've seen them in Clark and Silent Hoist forklifts, Lull rough terrain material handlers, Marine Travelifts, wood chippers and other applications. The 318 Chrysler industrial engine is now so old and so common that people are swapping them back and forth into different applications.
One problem that occurs is that the Chrysler 318 exhaust manifolds vary quite a bit. Sometimes clearance is an issue. If you have swapped Chrysler 318 exhaust manifolds from one engine to another and can't get the stock oil filter to fit, here is an idea. If the usual oil filter won't clear the exhaust manifold, try an oil filter from a 2.4L engine in a 1990 Toyota pickup. It will work!
Want more help with a Chrysler 318 Industrial Engine? We stock Chrysler Industrial 318 Engine Workshop Manuals with all the specs. Just call us toll free at 800.233.6539 and we can get one right out to you. Downtime a problem? Foley has factory remanufactured Chrysler 318 industrial engines with manifolds and most other accessories ready to ship.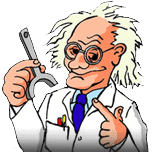 Written by Dr. Diesel
Knowledge is power. Power to build ties to engine users. To build a relationship with our customers, we share with you our 105 years of knowledge in many ways. We have this special section called "Ask Dr. Diesel™" where you can pose questions about engines, transmissions, industrial hand clutches, exhaust scrubbers, etc.