Useful Way to Identify a GM Industrial Engine
This Tech Tip follows on the heels of one earlier, Tech Tip #43, "GM 4.3 Litre Industrial Engine Identification Made Easy."
Over the last 50 years GM has made over three million V8 engines known as the Small Block V8. This engine family began as a 265 cubic inch displacement engine in 1955 and continued forward to this day. This engine has had a variety of cubic inch sizes, block castings, cylinder heads, and other variations. We are concerned here though only with the current 5.7 Litre iteration as used in industrial applications and helping to identify any potential problems with a new replacement engine.
Identifying Your GM Industrial 5.7 Engine
Look for a stamped number on the deck of the block at the front on the passenger side of the engine. The number you are looking for will be a suffix stamped after the casting number. It might read as either two or three letters, beginning with an "A".
In addition to locating this number, it is important to determine if your engine has the late style serpentine belt.
Vortec Version. One easy way to identify the 5.7L Vortec engine is to examine the cylinder heads. The GM Industrial Vortec cylinder head was made by installing LT1 Corvette ports into an iron casting. The intake manifold bolts on with an 8-bolt pattern, unlike most other 5.7 GM heads that bolt on with a 12-bolt pattern. As a result only a Vortec manifold can be used on a Vortec engine unless the heads are drilled and modified. Additionally, these Vortec blocks used a late model center bolt style valve cover. Besides industrial applications these Vortec heads were also used on late model Chevy L31 truck engines.
GM Industrial 5.7 Special Characteristics
As an industrial engine the GM 5.7 industrial's only problem area is a relatively weak valve spring. For low RPM application such as an 1800 RPM stand-by generator this is not debilitating. However for high RPM industrial applications such as wood chipper or continuous duty applications such as prime power generators or irrigation pumps, we recommend that the valve springs be upgraded. There are various aftermarket solutions to the weak valve spring issue. While it may seem surprising to turn to a racing parts manufacturer to make a GM industrial engine more robust, Comp Cams® has a new valve spring called a Beehive™ to cure this. These springs are canonical, and wound with an oval wire that avoids coil bind. These new springs do an equal job to a dual spring set up but are much lighter (73 grams vs. 115 grams) and use a 14-gram lighter retainer. They are something to consider if you are running your GM industrial engine under severe duty conditions. This upgrade can also be done on the 4.3 GM industrial. The Comp Cams® spring PN is 26918 and for the retainers is PN 774.
The GM 5.7 engine oil lubrication system, Vortec and non-Vortec, is well thought out. Neither "high volume" nor "racing" oil pumps are necessary or even desirable. A "high volume" pump can push too much oil up into engine and quickly drain the oil pan. However if you are concerned with bearing life in a difficult application we recommend switching to the 2 quart Delco oil filter that is available. A larger oil filter means cooler and cleaner oil is in the system. A two quart filter is also more forgiving if the lube system is low on oil. See Tech Tip #23, Oil Filters: Capacity counts, at www.FoleyEngines.com for an explanation of the benefits of using a larger filter and even switching to a remote mounted, extra capacity oil filter. Naturally, we highly recommend synthetic oil and regular oil sampling. (See Tech Tip #18.)
Want to Learn More?
Foley Engines has Workshop Manuals for GM industrial engines including the GM 4.3 and the 5.7 ready to ship. Please call us with any questions or if you would like to contribute to this Tech Tip.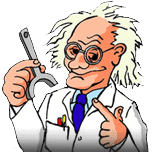 Written by Dr. Diesel
Knowledge is power. Power to build ties to engine users. To build a relationship with our customers, we share with you our 105 years of knowledge in many ways. We have this special section called "Ask Dr. Diesel™" where you can pose questions about engines, transmissions, industrial hand clutches, exhaust scrubbers, etc.