Helpful tip to avoid downtime with your Perkins, Deutz and other Industrial engines (Part 2) – Tech Tip #18
In preparing for the Foley Oil Analysis, we recommend the following:
Our analysis works best with old, warm, lube oil sampled after the flow has started. We could work with oil drawn while cold and not sampled mid-stream, but this is not ideal.
Return the oil sample to us in the Foley container with your daytime phone, fax number and mailing address. We will contact you within 10 days with your report and analysis.
While oil sampling is an important diagnostic tool, it does not replace other tests such as liquid pressure testing, compression testing, non-destructive magnetic particle inspection or magnafluxing, etc. We perform these additional tests for a nominal fee. Moreover, spectrographic oil sampling ideally should be an ongoing part of your normal maintenance procedure. That way base line measurements can be established and time series data collected and monitored.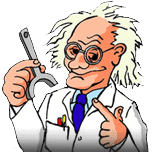 Written by Dr. Diesel
Knowledge is power. Power to build ties to engine users. To build a relationship with our customers, we share with you our 105 years of knowledge in many ways. We have this special section called "Ask Dr. Diesel™" where you can pose questions about engines, transmissions, industrial hand clutches, exhaust scrubbers, etc.