Helpful invention when you are in need of a gasket for your Perkins or Deutz
Installing a water pump on your Perkins and need a gasket? Your NAPA store in Antigua isn't open on Sunday?
Pizza and cereal boxes make excellent materials for water pump and thermostat gasket paper. Just apply a little Permatex to each side of the cardboard and you can forget about buying rolls of gasket paper ever again! This field expedient method works well on the new water cooled Deutz engines also.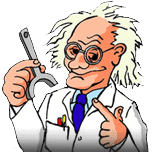 Written by Dr. Diesel
Knowledge is power. Power to build ties to engine users. To build a relationship with our customers, we share with you our 105 years of knowledge in many ways. We have this special section called "Ask Dr. Diesel™" where you can pose questions about engines, transmissions, industrial hand clutches, exhaust scrubbers, etc.