This Dr. Diesel™ Tech Tip helps people identify the differences between two similar Deutz engines. Take for example, the BF4L1011F and the BF4M1011F.   While these two engines are both four cylinders, turbo charged 1011F engines, there are important differences between the M and the L Series.   The M Series is often called the water cooled version and the L Series is oil/air cooled.
While both engine series left the factory with black identification plates on their valve covers, often these tags have been removed.  Both series though have stamped in engine serial numbers. In most cases the stamped-in number is on the right hand side of the engine block toward the rear as one faces the bellhousing.  In few cases this number is located on the left hand side of the engine toward the rear as one faces the bellhousing.
But maybe you don't want to get your khakis in an uproar and can't find this number?  Below is Dr Diesel's handy cheat sheet on how to tell these four cylinder turbocharged engines apart from one another.
Oil Cooler Part One

The L Series has an oil cooler on top of the engine and the M Series has an external oil cooler.
Oil Cooler Part Two

The L Series oil coolers were included in the Deutz build; the M Series does not use a Deutz provided oil cooler.
Fan

The L Series has an air blower and the M Series has a fan bolted to the front of the crankshaft.
Fuel Injection Pumps

While each series has four separate injection pumps, the L Series has sheet metal surrounding their pumps and the M Series does not.
We hope that this Dr. Diesel™ Tech Tip has been helpful. We believe that Tech Support Matters™ and publish this ongoing series of Tech Tips for the industrial engine community. We welcome your feedback. Foley stocks and has ready to ship engine block heaters for most industrial engines including Perkins, Deutz, John Deere, etc.
To contact Dr. Diesel™ directly, email him at DrDiesel@FoleyEngines.com. For parts and service for your Deutz, Perkins, John Deere or Ford engine call us directly at 800.233.6539. International customers can call us at 508.753.2979.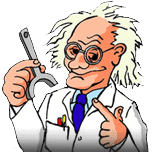 Written by Dr. Diesel
Knowledge is power. Power to build ties to engine users. To build a relationship with our customers, we share with you our 105 years of knowledge in many ways. We have this special section called "Ask Dr. Diesel™" where you can pose questions about engines, transmissions, industrial hand clutches, exhaust scrubbers, etc.