Over the years Cummins has offered a variety of front gear covers for their B Series engines. These front gear covers are not interchangeable and vary by the fuel injection pump.
Dr. Diesel™ has put together a chart comparing the Cummins B Series front gear covers and the applicable fuel injection pump.
| | | |
| --- | --- | --- |
| Injection Pump Style | B Series Front Cover | Note |
| P Style | One Style | 4 Bolt Front End |
| Rotary | One Style | 3 Bolt (very popular) |
| A Style | 3 Different Styles | 4 Bolt Hole Emissions Style |
We hope that this Dr. Diesel™ Tech Tip has been helpful. If you need to swap your Cummins B Series front cover, check out Dr. Diesel™ Tech Tip #234: How to Change the Front Gear on a Cummins B Series Engine for a handy checklist. Best online service to order essay from real professional writers! Check them out!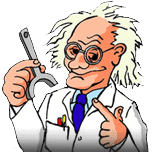 Written by Dr. Diesel
Knowledge is power. Power to build ties to engine users. To build a relationship with our customers, we share with you our 105 years of knowledge in many ways. We have this special section called "Ask Dr. Diesel™" where you can pose questions about engines, transmissions, industrial hand clutches, exhaust scrubbers, etc.