Ordering a replacement turbo for a Perkins engine can get little complicated. This Tech Tip, one of a series we publish for people operating industrial engines, intends to make it easier. Turbos on industrial engines lead a difficult life. They are often hidden down alongside the Perkins engine. When they fail, it's difficult to see any numbers so that you can order a replacement turbo.
Here are some tips on how to order a Perkins turbo.
1) Engine model and serial number
For anyone working on a Perkins engine, this is the gold standard. While it might be a pain to find these numbers now, once you have them you can use them down the road for other Perkins parts orders.
The Perkins engine model and serial number is often called the Perkins Build List number. It is two letters and five numbers. For a 4 cylinder Perkins, it might begin with AB or AK plus 5 numbers (for example). For an earlier 4 cylinder Perkins, it might start with LH or L J. For a 6 cylinder Perkins it could begin with YH, NJ or RG plus the five numbers.
These numbers will be stamped into the side of the block, often between the engine block and the fuel injection pump or on an aluminum tag on the valve cover. They will not be raised casting numbers such as "3711…".

2) Can't find the model and serial number on your engine?
Look for a tag on the side of the Perkins turbo with the number beginning with "2674…".
3) Can't find model and serial nor the silver tag with the "2674…" on the tag?
Look for turbocharger manufacturer's names such as Borg Warner, Holset, etc. and consider taking photographs with your cell phone to email Dr. Diesel™ at DrDiesel@FoleyEngines.com.

4) Installation Considerations
When you place your order for a replacement turbo, make sure that you order one of our installation kits. Most installation kits include components seals, mounting gaskets, and in the case of Deutz, studs and nuts. Our installation kits for Perkins turbos include those components plus instructions. At the same time, check with your supplier to see if the turbo you will be getting needs to be "clocked". In other words, will you need to change the orientation. Although it does happen, we try to only ship turbos with the correct orientation.
We hope that this Dr. Diesel™ Tech Tip has been helpful. We believe that Tech Support Matters™ and publish this ongoing series of tech tips for the industrial engine community. We welcome your feedback. To support people like you Foley stocks over 600 industrial engines and 20,000 square feet of parts for Perkins, Deutz, and John Deere engines. To contact Dr. Diesel™ directly you can email him at DrDiesel@FoleyEngines.com. For parts or service on your Perkins or Deutz diesel you can call us directly at 800.233.6539. International customers can call us at 508.753.2979.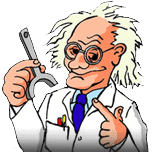 Written by Dr. Diesel
Knowledge is power. Power to build ties to engine users. To build a relationship with our customers, we share with you our 105 years of knowledge in many ways. We have this special section called "Ask Dr. Diesel™" where you can pose questions about engines, transmissions, industrial hand clutches, exhaust scrubbers, etc.