Electronic shut off solenoids on Deutz engines are high mortality items. They fail frequently and can be hard to identify, but we can help. Take a look at the chart below for two easy steps to identify the Deutz ESO that you need. We bet you can identify 99% of shut down solenoids used on Deutz 1011 / 2011 engines with this chart.
---
| | | |
| --- | --- | --- |
| Model of Engine | 1011F / 2011 | 1011 (non-F) |
| # of Prongs on Plug | 2 | 3 |
---
While the 2 prong ESO is no longer available, don't worry. When it comes to Deutz, we've got you covered. We have a simple plug 'n play adapter harness that lets you convert from 2 to 3 prongs.
Once you have identified which solenoid you need, you can order it from our website by clicking HERE.
However, if you have a Deutz 1011 / 2011 engine in a JLG aerial lift, this engine takes a special actuator. Call us at 800.233.6539 for discounted pricing as high as 40% off Deutz list price on a genuine OEM solenoid.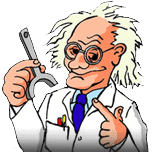 Written by Dr. Diesel
Knowledge is power. Power to build ties to engine users. To build a relationship with our customers, we share with you our 105 years of knowledge in many ways. We have this special section called "Ask Dr. Diesel™" where you can pose questions about engines, transmissions, industrial hand clutches, exhaust scrubbers, etc.