This Tech Tip, one of a number we publish for the engine community, discusses the importance of proper maintenance of your Deutz or Perkins turbocharger.
Turbochargers are an important component in industrial engines, especially smaller Deutz engines. They are engineered to add power throughout the engine operating range without changing the size of the engine package. More power in the same package is always good.
Keeping the turbocharger and associated systems well maintained has a big impact on overall engine efficiency and will save you money.
When installing a new turbo it is important to use one of our turbo installation kits. These usually include new studs or bolts and the correct gaskets. At the same time we suggest changing the engine oil. It is important to use quality oil, like Shell Rotella, and to change the lube oil regularly. If the engine oil and filters are not changed regularly the lubrication qualities of the oil will break down. The lube oil will "coke" if the turbo is not "warmed-down" prior to shutting off the engine. This can lead to turbocharger bearing failures and other engine issues requiring costly repairs.
Along with the engine lubrication system, the intake and exhaust systems also play an important role in turbocharger efficiency. If these systems are not maintained in peak operating order, they can lead to decreased turbocharger life. A defective turbocharger has a negative impact both on engine performance and your bottom line.
The air intake and exhaust systems are both important. A clogged air filter, as well as leaks in the intake or exhaust system, reduces air flow that can result in excess smoke, increased oil consumption, low power complaints and noisy turbocharger operation. We strongly recommend you install a pre-cleaner whenever possible. Both Turbo II and Centri make good pre-cleaners and good insurance.
On a Perkins engine the charge air cooler is another important component to maintain. As the turbocharger compressor wheel compresses the air intake condenses the air before entering the combustion chamber. Warmer charge air leads to a lower charge air density and higher combustion temperatures resulting in loss or power, torque and increased emissions.
When used in aggregate screening plants and concrete saws, Deutz 1011 and 2011 turbos are high maintenance/high mortality items. Accordingly, we are unable to offer a warranty on turbos used in aggregate industry applications. Again, we strongly encourage turbo owners, especially those running screening plants, to install pre-cleaners ahead of their air cleaners and to put their engines on an oil analysis program.
For more information on how to properly install and maintain your new or remanufactured turbocharger check out Tech Tip #190: Turbocharger Installation Instructions on our website.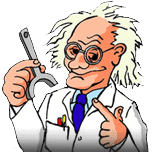 Written by Dr. Diesel
Knowledge is power. Power to build ties to engine users. To build a relationship with our customers, we share with you our 105 years of knowledge in many ways. We have this special section called "Ask Dr. Diesel™" where you can pose questions about engines, transmissions, industrial hand clutches, exhaust scrubbers, etc.