This Dr. Diesel™ Tech Tip is one of number that we publish for people servicing Deutz diesel engines. This one focuses on maintaining the Deutz Model 2011 engine. As we have outlined in earlier Tech Tips
(see for example:
The Deutz 1011 and 2011 engines use a timing belt, not a timing chain or timing gears. If not changed regularly (we suggest every 700-800 hours of service), the belt will break. Because this is an "interference fit" engine when the belt breaks, the pistons will hit the valves and make expensive noises, noises that no one wants to hear. Changing the timing belt requires removing the front timing cover.
Recently, we've noticed on late model Deutz 2011 engines there is a small plastic cover on the front timing cover. This plastic cover must be removed first before you remove the timing cover. The problem is that this plastic cover is held on with a 5 point tamper resistant torx bolt. A lot of people have called us to ask what size fastener this is. It is a TS30 fastener. To remove it you would use a TS30 torx bit in conjunction with a bit driver. If you can't find this specific bit locally, we will add it to your order for the Deutz 2011 timing belt kit we supply. This kit includes a Deutz 2011 timing belt, timing belt tensioner pulley, two custom made pins (to lock the engine place while installing the belt), and a timing belt tension gauge and it is only $449.
P.S. While you are changing the belt on your Deutz 2011, you might as well consider installing a set of new injectors. Your engine will run a lot better and they are priced right. We have brand new (not rebuilt) injectors (with the copper washers to install them) for roughly $449 for a set of four (depending on serial number).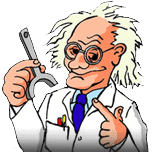 Written by Dr. Diesel
Knowledge is power. Power to build ties to engine users. To build a relationship with our customers, we share with you our 105 years of knowledge in many ways. We have this special section called "Ask Dr. Diesel™" where you can pose questions about engines, transmissions, industrial hand clutches, exhaust scrubbers, etc.