This Tech Tip is one of a number that we publish for the engine community. This new Tech Tip discusses the importance of cooling fans on Deutz and Wisconsin air cooled engines and suggests a neat trick to avoid major problems.
Many Deutz diesels, such as the Deutz 912 and 913 Series (as well as all Wisconsin engines), have large cooling fans. These fans are often called blowers or, in the case of Deutz, referred to as impellers. Deutz cooling fans are belt driven and draw air into and across the engine to cool it. Air cooled engines, such as the F6L912 Deutz series, are simple with no radiators, water pumps, or hoses to worry about. They work reasonably well especially in applications such as rock crushers or drill rigs which vibrate heavily and shorten the life of conventional radiator equipped cooling systems.
The problem with an air cooling blower shows up in especially dusty or gritty applications, such as engine-driven concrete saws. Over time the fans collect concrete dust or grit and load up. This can lead to significant issues, especially on Wisconsin engines where the flywheel is the cooling fan. Worn cooling fans and clogged cooling fans or flywheels lead to two different problems.
Engine Overheating: If the cooling fan is run in a dirty or dusty environment, and not maintained, it will gradually wear the impeller fins so they no longer have a close fit to the housing. As a result, the air cooled engine will eventually overheat without anyone knowing the reason.
Crankshaft Problems: When your air-cooled

Deutz

or Wisconsin is running a concrete saw, the dust sometimes can cake on the fan. This leads to an out of balance flywheel. This will cause vibration problems and eventual crankshaft failure.
But we have found a partial solution. We suggest that anyone who owns a Deutz or a Wisconsin engine, powering a concrete saw, or an engine working in a dusty environment, should paint the impeller with yellow paint to monitor the buildup of dust. Once the yellow paint is covered up this is a tell-tale sign to shut the Deutz or Wisconsin engine down and do some much needed maintenance.
Running a fleet of Deutz powered equipment? Have a boss pushing you to save money? When you do have a worn blower or impeller, one that is worn beyond a mere cleaning, make sure that you replace it with the correct one, not just one that "fits". For example, while the impeller from a Deutz F2L1011F or Deutz F3L1011F has the same mounting bolt pattern as one on a four cylinder Deutz BF4L1011F and will mount in its place, it won't properly cool the larger engine. This will lead to problems.
For more information on Deutz and Wisconsin engines check out some of our previous Tech Tips like: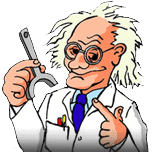 Written by Dr. Diesel
Knowledge is power. Power to build ties to engine users. To build a relationship with our customers, we share with you our 105 years of knowledge in many ways. We have this special section called "Ask Dr. Diesel™" where you can pose questions about engines, transmissions, industrial hand clutches, exhaust scrubbers, etc.