You don't have to be Frank Sinatra to know that this is one of the coldest winters we've seen in a while. But we can help.
We have block heaters for most Perkins engines.  You pop out a freeze plug, insert the heater and then plug it into 110 wall outlet. Now your engine will be warm and toasty. It will last a lot longer, too!

Having a hard time starting your 100 Series Perkins? We're running a special on glow plugs. We have glow plugs for the popular HP, HR, KC, KD and other Perkins engines available!
Running a Deutz 912/913 engine?  We have immersion heaters for these air cooled engines.  Running a Deutz 1012, 1013 or 2013?  We have heaters for these also.
Maybe you're running a Ford 300 in a Marine Travelift or a wood chipper? We have block heaters for these too.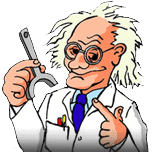 Written by Dr. Diesel
Knowledge is power. Power to build ties to engine users. To build a relationship with our customers, we share with you our 105 years of knowledge in many ways. We have this special section called "Ask Dr. Diesel™" where you can pose questions about engines, transmissions, industrial hand clutches, exhaust scrubbers, etc.