This Tech Tip is one of a series we publish for the marine and industrial engine community. It follows earlier Dr Diesel Tech Tips about the Cummins B Series including Tech Tip #55: Cummins B Series Tachometers, Tech Tip #108: How To Order a Cummins Long Block andTech Tip #109: Cummins B Series Reman Exchange Engines.
The Cummins B Series has been a very popular diesel engine since the first engine was manufactured for use in Case agricultural equipment in 1984 and used in the Dodge pickup since 1989. Over the  last 25 years, it has also been widely used in construction equipment  including  Hyster forklifts, Ingersoll Rand rollers and compactors, Lull rough terrain forklifts, fire pumps, etc. and in some off-shore marine applications.
When the Cummins B Series was first introduced it was dismissed as a 'throw away engine' because, after all, it didn't even have replaceable liners. At that time, people thought that proper diesel engines had replaceable liners.
Liners or no liners, the Cummins B series has withstood the test of time and has been continuously uprated with ever higher horsepower ratings.  There are however some lingering problems that if addressed will ensure a longer life for a Cummins B Series in a severe duty application.
Upgrading the Cummins B Series Short Block
1)    Bolt-On Timing Gears
When the Cummins 4B and 6B were first introduced they had camshaft gears that were pressed on to the end of the camshaft. In high horsepower, severe duty applications, the cam gear has a tendency to 'walk off' the end of the camshaft.  Expensive noises soon result.  The simple solution is to convert to a bolt-on style timing gear set up. This was made standard by Cummins in 2003 and the parts are widely available in the aftermarket.
2)    Cummins B Series Cam Bearings
The B Series doesn't have cam bearings (or bushings).   This may have contributed to the 'throw away engine' statements that came out upon the introduction of the B Series.  The lack of cam bearings hasn't been a problem until recently. Now in high horsepower, high RPM applications it can be a problem. Especially if the turbo boost has been turned up and a new, higher tension valve springs have been installed in the Cummins 4B or 6B cylinder head.  Here's an example:  Imagine a Cummins B Series powered sport fishing boat running an inlet at wide open throttle.  As the boat surfs the waves, the hull repeatedly comes out of the water and the props free wheel. We have seen in these situations that the rocker arms, push rods, and tappets push down on the camshaft and cause the camshaft housing bores to mushroom out. This forces the camshaft lower in the block and alters valve lift and timing.  The operator sees this as loss of power and is puzzled.
Rather than junk a B Series block with worn camshaft housing bores, we have a solution. Spend a few minutes with your local AERA machine shop (see www.AERA.org for one in your area). Have him check the camshaft housing bores in your engine.  Then have him consult his Dura Bond or Clevite catalog and come up with a suitable set of cam bearings he can press in after he machines the housing bores to be round and concentric. If he is really good, he should be able to come up with some needle bearing style cam bearings. With a proper rebuild of the short block and the addition of cam bearings, you are back in business.
P.S. When it comes time to rebuild your Cummins B Series we stock good kits at great prices. Call us toll free at 800.233.6539 for pricing.
P.P.S. If your block just can't be saved, we stock brand new Cummins 4B long blocks as low as $4495, exchange, depending on your CPL number.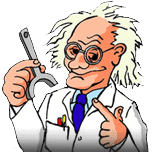 Written by Dr. Diesel
Knowledge is power. Power to build ties to engine users. To build a relationship with our customers, we share with you our 105 years of knowledge in many ways. We have this special section called "Ask Dr. Diesel™" where you can pose questions about engines, transmissions, industrial hand clutches, exhaust scrubbers, etc.