Helpful guide for the Cummins B Series engines
This Tech Tip discusses our remanufactured exchange program for the Cummins B Series. We also indicate how to identify the Cummins 4B and 6B Series engine as used in off road, industrial applications. It is written for engine owners and engine professionals and follows on an earlier Dr Diesel Tech Tip #55, Cummins B Series Tachometers, which outlines how to install a tach on a Cummins B Series engine. Your comments on this Tech Tip are welcome.
The Cummins B Series engine was developed by Cummins for use in a variety of industrial applications such as aircraft tugs, wood chippers, drill rigs, material handling equipment, etc. The B Series engine was developed as an American alternative to Perkins, Deutz and other industrial engines in the 70-150 HP range. Unlike those industrial engines however, the Cummins B Series does not have replaceable sleeves or liners. As a result, when it is time for an overhaul the cylinder block bores must be machined to a larger oversize and new pistons fitted. This can not be done without stripping the engine down to the bare block. Unfortunately, because of this, the B Series engine can't be rebuilt in the field and it is unfairly labeled a "throw-away engine."
To help Cummins B Series owners minimize downtime we have developed an exchange engine program for these engines. We stock remanufactured B Series engines, both 4 and 6 cylinders, turbo and non-turbo charged, ready to ship. These engines come as complete base engines, valve cover through the oil pan, plus a water pump and oil cooler. The Cummins B Series owner then reinstalls his fuel system and turbo and is back up and running. As engine pros know, cool lube oil is happy lube oil.
As an industrial engine, the Cummins 4B engines are often run to within an inch of their life. Sometimes the operators forget to do their "dailies" and don't check the oil level and the engine is run while low on lube oil. Consequently, the B Series lube oil can get hot and the main and rod bearings suffer and have a short service life. If run too hard. too long the crankshaft can be damaged. Take a look at Tech Tip #74, Remote Oil Filter Considerations and Tech Tip #23, Oil Filters: Capacity Counts for our comments about the importance of cool lube oil. To prolong the life of our remanufactured engines, we ship the Cummins 4B engines with a new Cummins 6BT oil cooler at no extra charge. This is good insurance against a damaged crankshaft.
How to identify your B Series. Ideally, you can provide us with the Cummins CPL number and serial number when you call to order an engine. If those are missing we can still help with a reman engine. Some of the information we would like to have in the absence of the CPL number would be the number from your injection pump, the size of the hole on the back of the B Series front gear cover (over a 4″ or less than 4″), if your engine is turbo charged or not, and the piston number. With this information, we will able to ship you a reman Cummins B Series industrial, 2 valve cylinder head engine.
For those of you who want to rebuild your Cummins B Series, we stock complete engine overhaul parts kits and brand new crankshafts. Depending on the CPL number of your engine our engine overhaul kits for the B Series begin as low as $595. Because of our volume we are able to offer new, not reground or welded, crankshafts for the Cummins B Series, for a as low as $495.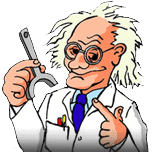 Written by Dr. Diesel
Knowledge is power. Power to build ties to engine users. To build a relationship with our customers, we share with you our 105 years of knowledge in many ways. We have this special section called "Ask Dr. Diesel™" where you can pose questions about engines, transmissions, industrial hand clutches, exhaust scrubbers, etc.