This Tech Tip, one of an ongoing series published by Foley Engines, discusses how to order a Cummins Long Block Engine.
How to Order a New B Series Cummins Industrial Engine
To minimize our customers' down time, Foley Engines now offers new replacement Cummins B Series engines at very attractive prices. These brand new replacement engines come complete, valve cover through the oil pan, plus the water pump and oil cooler. They are designed to get someone back up and running quickly, while avoiding the downtime of trying to rebuild a failed engine. As a base engine, customers re-use their old fuel system and other accessories including starter and alternator.
In order to ship you the correct new B Series to match your application, we may ask you the following questions:
What are the engine model, serial and CPL numbers?
Do you have a part number from a piston?
What is the brand name on the injection pump?
If it is a Bosch pump, is it held on with 3 bolts or 4 bolts? If it is held on with 4 bolts, is the hole for the pump 3.5" or 4" in diameter?
Are there electrical lines in addition to high-pressure fuel lines going to the fuel injectors?
Is it a 12 valve or 24 valve cylinder head?
How To Order an 8.3 Cummins Replacement Engine


In addition to the engine model, serial number and CPL, please advise which front plate you have.
Is it a low mount accessory drive?
Is it a high mount accessory drive?
Please see the following pictures to determine which accessory drive you have.
For more information on Cummins parts and engines, take a look at Tech Tip #55: Cummins B Series Tachometers and Tech Tip #109: Cummins B Series Reman Exchange Engines.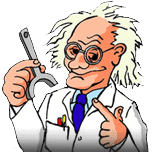 Written by Dr. Diesel
Knowledge is power. Power to build ties to engine users. To build a relationship with our customers, we share with you our 105 years of knowledge in many ways. We have this special section called "Ask Dr. Diesel™" where you can pose questions about engines, transmissions, industrial hand clutches, exhaust scrubbers, etc.