This Tech Tip is one of a series that we publish for the engine community.  To support Deutz engine owners we stock factory remanufactured Deutz engines and 20,000 square feet of replacement parts including engine overhaul parts kits and turbo chargers. Sometimes though, it can be difficult (even with the engine serial number) to order the correct part for a Deutz.
For more information on Deutz engines and how to maintain them, take a look at some of our other Tech Tips including
This Foley Tech Tip focuses on electronic shut off solenoids (also known as an ESO) as used on the Deutz model 1011, 1011F, and 2011 diesel engines. These solenoids vary in design and can be tricky to identify, but we can help.
Over the years Deutz has made running changes in these shut off solenoids for the 1011 and 2011 series engines  and it is hard to keep track of them, but here is a little chart to help.
Early ESO:  This shut off solenoid is found on the Deutz 1011 and some 1011F engines. It has wire on the solenoid that is detachable and when removed leaves a three prong plug. Unfortunately, this solenoid is obsolete and no longer available, but Foley has a work-around for this problem. We have a pig tail adapter with an O-ring that will allow you to use a late model Deutz 1011F ESO in place of an obsolete Deutz 1011 solenoid.
Mid ESO: This shut off solenoid is most commonly found on the 1011F engines and has a wire that is built in and does not detach. We stock this solenoid with no additional adapter harnesses necessary.
Late ESO: This solenoid is essentially identical to the Mid ESO, but resists heat better. It is commonly found on the Deutz 2011 engine and will interchange with the Midyear ESO.
Why Buy Junk? Take a look at Tech Tip #193 for a comparison of genuine Deutz solenoids with cheap, soon to fail aftermarket limitations. The Deutz OEM ESO has two coils and the Chinese aftermarket ESOs usually only have one coil inside. This single coil will overheat and fail.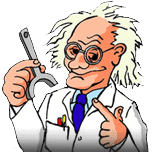 Written by Dr. Diesel
Knowledge is power. Power to build ties to engine users. To build a relationship with our customers, we share with you our 105 years of knowledge in many ways. We have this special section called "Ask Dr. Diesel™" where you can pose questions about engines, transmissions, industrial hand clutches, exhaust scrubbers, etc.